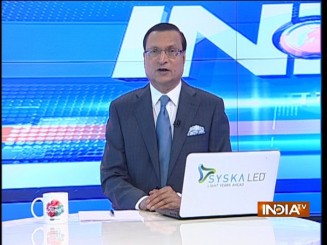 The Supreme Court in its verdict on Friday practically gave a clean chit to Narendra Modi's government in the matter of acquisition of 36 fully loaded Rafale fighters in flyaway condition from French company Dassault Aviation. The bench headed by Chief Justice Ranjan Gogoi said there was no irregularity in the decision-making process, pricing mechanism and selection of Indian Offset Partner. The bench said, "perception of individuals can't be the basis of a fishing and roving inquiry by this court".
Congress President Rahul Gandhi had levelled serious charges of "favouritism" shown to a particular industrial group and "overpricing" in the purchase of fighters. He had levelled these charges over and over again in the last several months, and on behalf of the government, Defence Minister Nirmala Sitharaman, Finance Minister Arun Jaitley and Law Minister Ravi Shankar Prasad replied to all these charges in public. And yet, Rahul Gandhi continued to make these charges in his election rallies and press conferences, and raised the slogan "Chowkidar Chor Hai". All the charges made by Rahul Gandhi formed part of the PILs filed by Yashwant Sinha, Arun Shourie and Prashant Bhushan, and all these PILs were dismissed by the SC on Friday.
The apex court during its hearings, sought details about the pricing of Rafale fighters from the Centre in a sealed envelope, sought details about the acquisition process, and questioned senior Indian Air Force officers in court about the quality and requirements of fighter planes. After carrying out detailed questioning, and perusing all evidences, the apex court gave its verdict, saying there were no irregularities in pricing, acquisition and quality. The court clearly said that charges cannot be probed by the court on the basis of individual perceptions or newspaper clippings, in the absence of clear evidences.
We should all respect the verdict of Supreme Court. It is the ultimate court of law, as per our Constitution. The Chief Justice of India himself headed the bench that gave its verdict. It is, therefore, surprising that Rahul Gandhi repeated his charges on Friday and questioned the verdict.
No individual or party is bigger than the Supreme Court. Does Rahul Gandhi want that the people of India should not trust the Supreme Court's verdict and believe in his allegations? It seems to be a difficult proposition.
Click Here to Watch Full Video | Get connected on Twitter, Instagram & Facebook