Why Congress is worried about a movie "The Accidental Prime Minister"
December 29, 2018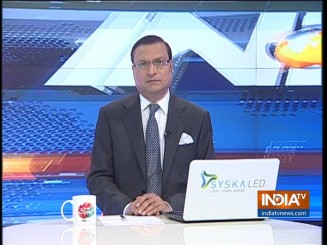 "The Accidental Prime Minister" could be the coming new year's most controversial movie, as it is completely focused on how former Prime Minister Dr Manmohan Singh ran his UPA government for ten years. The film gives you the inside story of the events that took place in the corridors of power. The film is slated for release on January 11, and I was one of those privileged who watched the entire movie a few days ago. After watching the film, I can share with you the important scenes to underline why its trailer became controversial once it was circulated on social media.
Actor Anupam Kher had a challenging role to do in and as The Accidental Prime Minister. He has enacted on screen the exact modulated voice, gait and mannerisms of Dr Singh. It was more challenging because the character is not imaginary, nor is it of a historical figure. We watch Dr Singh in real life every day.
The film is based on the eponymous book written by Dr Singh's former media adviser Sanjaya Baru. The book was released before the 2014 Lok Sabha elections, and the movie will now hit the screens, months before the nation will go to the polls to elect a new Lok Sabha. The Central Board of Film Certification cleared the movie on Friday.
One thing I want to underline is that there is nothing indirect or symbolic about almost all the characters in this movie. The get-ups of most of the characters are almost similar to those of the leaders in real life. Anupam Kher has really toiled a lot in studying the gait, mannerisms and voice modulation of Dr Singh closely, and has enacted them on the screen. Akshaye Khanna has donned the role of media adviser Sanjaya Baru. German actress Susan Barnett has done the role of Sonia Gandhi. Being a European, she has exactly replicated the acquired Hindi accent of the leader. Ahna Kumar is Priyanka and Arjun Mathur is Rahul Gandhi.
All these actors have tried their best to portray the characters as they appear in real life. The trailer of the movie clearly shows there was some sort of tussle between Dr Singh and Sonia Gandhi on some major issues. The movie portrays to what extent Dr Singh had to withstand pressure from within his party over the India-US nuclear deal. The movie also shows how Dr Singh was prevented from taking major decisions which were in the national interest, and when charges flew thick and thin over major scams, how Dr Singh's honesty and integrity were projected to shield the Gandhi family from accusations. The movie practically touches almost all controversies that took place during 10 years of UPA rule.
Sanjay Baru is shown as the narrator throughout the film. In some parts of the film, he appears more as a political adviser instead of a media adviser. In the movie, Susan Barnett, ably portraying the role of the then Congress President and UPA chairperson Sonia Gandhi, clearly depicts the mannerism and accent of the leader. The movie reveals how Sonia Gandhi scuttled several decisions taken by Dr Singh, and how the party chief was trying to groom her son Rahul Gandhi to take over the mantle of Prime Minister.
At one point in the movie, the party chief is shown telling the Prime Minister, what would be left for her son to decide, if he starts taking all the decisions. At another point, when Dr Singh offers to resign, Sonia Gandhi is shown telling him how her son could take over, with all the scams that have taken place.
Most of the happenings had been duly recorded by Sanjaya Baru in his book that was published five years ago, but the impact seems to be more on the screen. The movie also showcases the famous event at the Press Club of India, when Rahul Gandhi tore up a copy of the ordinance passed by the Union Cabinet, in front of the media. It also shows an incident where Sonia and Dr Singh are involved deeply in a discussion over a policy issue, and Rahul Gandhi, appearing disinterested, seems to be playing a game or watching a video on his cellphone.
Actors who have played the roles of Atal Bihari Vajpayee, L K Advani, Ahmed Patel and P. Chidambaram have also portrayed the characters well in the movie.
Anupam Kher is happy with his portrayal of Dr Singh in the movie. He told me in an interview on Aaj Ki Baat that this has nothing to do with politics, the main opposition party Congress has strongly protested. Congress leaders have demanded that the release of the movie be stalled, as, according to them, there are many objectionable scenes denigrating some particular characters. The BJP is gleeful, and its official Twitter handle, which posted the movie trailer, garnered more than 3.84 lakh views within a few hours.
Maharashtra Youth Congress chief has sent a letter to the film producer, threatening to obstruct the screening of the movie. Congress leaders are alleging that this movie is part of a propaganda by the BJP. I know the film director Sunil Bora personally. He seems to have no political connections, and even if he has, nobody can deny him the right of free expression.
I will like to remind Congress leaders how they had opposed restriction on screening of the movie Udta Punjab. Congress president Rahul Gandhi had himself opposed restrictions on the Tamil movie Mersal by tweeting: "Mr Modi, Cinema is a deep expression of Tamil culture and language ..Don't try to demon-etise Tamil pride by interfering in Mersal."
Instead of staging protests, the Congress should allow freedom of expression, and the party should do some serious introspection.
Click Here to Watch Full Video | Get connected on Twitter, Instagram & Facebook
How India's holiest river Ganga is being transformed
December 26, 2018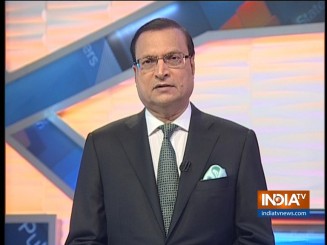 India's holiest river Ganga, which provides water to more than 50 crore people across 11 states, is also the world's sixth most polluted river. Over more than a century, the river has been contaminated by industrial pollutants and human and animal waste. For millions of Indians, Ganga is not only a river. It is our lifeline. Hindu religious scripts (shastras) extol Ganga as the holiest of all rivers.
When Rajiv Gandhi was Prime Minister from 1985 to 1989, he initiated the Ganga Action Plan. Rs 863 crores were spent, but most of it went down the drain, and the river continued to be the filthiest. The National River Ganga Basin Authority was set up by the previous UPA government in 2009 and the World Bank approved $ 1 billion in 2011 for this authority to clean up the river.
When Prime Minister Narendra Modi took over in 2014, he initiated the Namami Gange and Aviral Ganga projects. After Nitin Gadkari took over as Water Resources and Ganga Rejuvenation Minister, he promised to clean up the Ganga at a great speed. Gadkari has promised to clean most of the polluted parts of Ganga by March, 2019.
In order to conduct reality checks, India TV reporters fanned out to Varanasi, Prayagraj and Kanpur and their reports were shown on Tuesday night in Aaj Ki Baat show. In the Prime Minister's constituency of Varanasi, the holy city itself is undergoing massive transformation, with all overhanging power cables removed, and the bathing ghats of Varanasi cleaned up. Steps are being taken to divert or stop most of the 30 drains that discharge crores of litres of waste into the Ganga.
Prof. B.D.Tripathi, chairman of BHU's Mahamana Malviya Ganga river development and water resources management research centre, says that there has been improvement in Varanasi and most of the drains have been diverted. The Shahi Nallah near Rajghat has been closed, but during monsoons when the drains get clogged, waste water overflow and fall into the Ganga. In the coming weeks, the Assi Nallah will also be closed, but Prof Tripathi says, the basic solution lies in bringing greater flow in the Ganga river at Varanasi. Even now, waste from three big drains fall directly into Ganga, and there are no sewage treatment plants to treat this waste. Our reporter found the sewage pumping station at Assi Nallah not working.
In Prayagraj near Sangam, our reporter found the sewage treatment plant operational. Arrangements for Kumbh Mela is going on at a feverish pace, and the Ganga is being cleaned up on a war footing. There were 64 drains in Prayagraj city throwing waste into the Ganga, but with the setting up of seven sewage treatment plants, the flow of waste into Ganga has reduced. 32 drains in the city have been closed down so far.
The biggest transformation of Ganga river has taken place in its most polluted stretch near Kanpur. The Sisamau drain, said to be Asian's biggest drain, which used to discharge 14 crore litres of effluents into the river, has been permanently closed. Sixteen drains in the city used to discharge waste into Ganga in the past, but now most of them have been closed down or diverted.
Most of us Indians pray to our holy river Ganga, but there are many among us who have the mistaken belief that praying means offering or throwing waste into the holy river. This superstition has been prevalent since centuries. All credit goes to Union Minister Nitin Gadkari for trying to execute the Namami Gange and Aviral Ganga projects at breakneck speed. Gadkari brought about a sea change in the thinking and style of working while executing these projects.
Time has now come for we Indians to bring about transformation in our thinking too. Let us resolve not to throw any waste material in our rivers, if we want our rivers to sustain and breathe. We have the shining examples of the people of London and Paris, who came forward to clean up their rivers Thames and Seine. The Narmada river bank in Ahmedabad should be a model for many of us. Let us all participate in this national endeavour to clean up our rivers.
Click Here to Watch Full Video | Get connected on Twitter, Instagram & Facebook
Why farmers in MP are facing acute shortage of urea?
December 25, 2018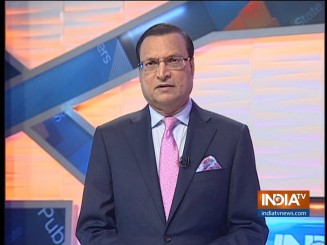 Long queues of farmers outside urea distribution centres since early dawn have become a common feature in large parts of Madhya Pradesh and Rajasthan. India TV on Monday night in Aaj Ki Baat, did a reality check through its reporters in Raisen, Rajgarh and Ashok Nagar, and found that while farmers were lining up for urea, profiteers and black marketers are making a quick buck by selling urea in black.
The result: farmers who are returning disappointed are staging protests and blocking roads. Farmers say, they have already sown their 'rabi' crops and if urea was not made available in time, their crops would just wither away this season. There was a demand for 3.70 lakh metric tonnes of urea in MP in December, but only 2.25 lakh tonnes have been supplied so far. With a shortage of 1.45 lakh tonnes of urea, political parties, fresh from recent electoral battles, are engaged in accusations and counter-accusations.
The Congress, fresh in power after a 15-year break, is alleging that the BJP government at the Centre is deliberately creating shortage to antagonize farmers. BJP leaders in the state allege that there is rampant black marketing of urea in connivance with local Congress leaders.
Farmers in Raisen, after making futile rounds of farmers' cooperatives and marketing federation centres, are alleging that urea stocks have vanished from godowns, but are openly being sold in the black. At several places, farmers gheraoed offices of Markfed, engaged in distribution of urea. Local officials had to open godowns and show to agitating farmers that there was not a single stock of urea left.
In Rajgarh, farmers returning empty-handed after queuing since 5 am in biting cold, blocked highway traffic in protest. In Ashok Nagar, angry farmers gheraoed the district collectorate and blocked traffic. Local officials have rationed the issue of urea, two bags each for a farmer, in order to stem hoarding.
Former chief minister Shivraj Singh Chouhan has alleged that there was no shortage of urea. He claimed that supplies of urea this year have been more compared with last year, and that profiteers were taking advantage of shortcomings in the system. He also alleged that the shortage was man made.
The crisis could have been avoided through timely forward planning, which was non-existent. The state administration was busy in conduct of assembly elections for the whole month, and the Code of Conduct was in place. The problem with our politicians is: they may excel in levelling allegations, but they spend less time on providing solutions.
Vandals who stoned Train 18 are enemies of our society
December 22, 2018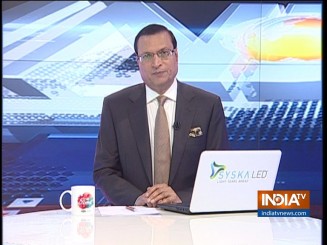 The fastest train of Indian Railways, Train 18, on Thursday made history by touching a speed of over 180 km per hour, on its trial run between Delhi and Agra, and back. It cost Rs 100 crore to build this gleaming blue-nosed train, which has been fitted with amenities on par with the best in the world.
With onboard WiFi and GPS-based passenger information system, touch-free bio-vacuum toilets, LED lighting, mobile charging points, this train has a climate control system that adjusts the temperature according to occupancy and weather.
Train 18 has two executive compartments with 52 seats each, and trailer coaches with 78 seats each. Each seat can be rotated to match the direction of the train. The inaugural run will be from New Delhi to Varanasi, which it will cover in eight hours. The tentative date for inauguration by Prime Minister Narendra Modi has been fixed for December 29.
And now the bad news. During its first trial run between Delhi and Agra on Thursday, some vandals thew stones at this prestigious train, breaking the glass window of a coach. Police is now on the lookout of vandals, but it appears to be a difficult task.
Such vandals are enemies of our society. On Friday night, we showed visuals of the broken glass pane of this train in the show 'Aaj Ki Baat', to give our viewers a feel about such a shameful incident. It reflects the mindset of a section of our countrymen.
Whenever Indians travel abroad, they marvel at the nice and clean look of trains, and wonder why we cannot have similar trains in India. And when we, in India, create such a beautiful train, some sections of our countrymen vandalize it.
I have never seen or heard such acts of vandalism abroad. This is not the first time such incidents have happened. Stoning of trains have taken place at regular intervals on the Mumbai suburban routes, and recently on Rajdhani and Shatabdi Express. A few years ago, Prime Minister Modi inaugurated Mahamana Express between New Delhi and Varanasi, which was fitted with latest gadgets and fittings. Hardly a week after the inauguration, it was found that soap dispensers, lights, headphones were vandalized, and some worthies even sliced the seat covers with a knife.
People having such a vandalizing mindset should be arrested and punished. Acts of a handful of people bring India and Indians a bad name. There may be some who can argue why we are raising such a hue and cry over a broken glass. This is not about a broken shard of glass. It mirrors the mindset of some sections of our countrymen, who derive sadistic joy in carrying out such acts.
This is the age of social media, and pictures and visuals of such acts of vandals are forwarded across the world, which bring India a bad name. My appeal to all of you is: let us join hands in stopping such vandalism.
Click Here to Watch Full Video | Get connected on Twitter, Instagram & Facebook
UP Police must expose political conspirators of the plot to incite riots in Bulandshahr
December 20, 2018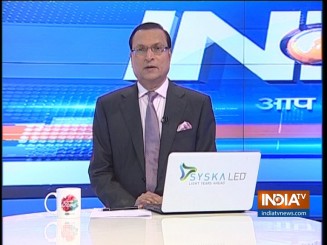 India TV on Wednesday night in its investigative report on the slaughter of cows in Bulandshahr, UP, described how a political conspiracy was hatched to incite communal riots by slaughtering cows in a village. Three persons involved in cow slaughter were arrested by the Special Task Force and they are being interrogated about their political and mafia connections.
Earlier in the day, UP chief minister Yogi Adityanath alleged that the Bulandshahr incident in which a police officer Subodh Kumar Singh was killed by a frenzied mob, after the cow slaughter came to notice, was part of what he called "a political conspiracy".
Yogi Adityanath said: "This is a conspiracy by the same people who were trying to take innocent lives by manufacturing illicit liquor. This was a political conspiracy and political conspiracies are plotted by cowards who cannot take a challenge head on. Feeling threatened, they are embracing each other and want to target innocents. This government will not allow it. The administration has taken stern action. Those who wanted to create unrest and lawlessness by killing cows, have been stopped."
The incident took place on the concluding day of Iztema, a big congregation of Muslim devouts in Bulandshahr. Clearly, the plot was to incite communal riots by slaughtering cows in a village. UP Police had said on December 3 that the slaughtering of cows during the Iztema points to a diabolical plot to incite communal riots. The state police also admitted that it had arrested the wrong persons, who were named in the FIR after the police officer was murdered.
Normally police never admits mistakes, but it goes to the credit of UP police that it admitted that it had arrested the wrong persons. Now that the police has exposed the cow slaughterer gang, it needs to probe deeper and expose those who were hatching a bigger plot to incite communal riots.
Click Here to Watch Full Video | Get connected on Twitter, Instagram & Facebook
Kamal Nath should have avoided mention of UP, Bihar migrant workers
December 19, 2018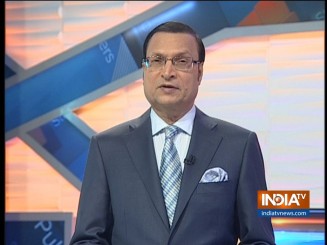 On Monday, soon after taking oath as Chief Minister of Madhya Pradesh, Congress leader Kamal Nath promptly signed a file waiving farmer loans up to Rs 2 lakhs, and told the media that his government would give incentives to those industries which employ 70 per cent local people. Up to that point, his comment was alright, but in order to put more emphasis, he added that migrants from UP and Bihar take up most of the jobs of local people in his state.
This remark caused consternation among politicians of all hues in Bihar and Uttar Pradesh. Politicians from BJP, Samajwadi Party and Rashtriya Janata Dal criticized Kamal Nath for making this remark.
To put in a nutshell: Kamal Nath's intentions were clear and acceptable, but his choice of words was wrong. He could have avoided mention of UP and Bihar migrant workers.
Kamal Nath is, after all, the chief minister of Madhya Pradesh, and it is his government's responsibility to give jobs to youths from his state. A chief minister is morally bound to think about the welfare of people of his state, and Kamal Nath was doing just that. But he should also understand that migrant workers from Bihar and UP in his state are not a liability, but an asset to his state, since they form part of those who are striving towards creation of growth.
Click Here to Watch Full Video | Get connected on Twitter, Instagram & Facebook
History will never forgive us if the killers of humanity are not punished
December 18, 2018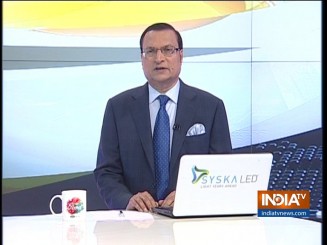 I was a reporter in 1984 when former Prime Minister Indira Gandhi was assassinated and thousands of Sikhs were targeted in Delhi and other places by murderous mobs. I along with another reporter Tavleen Singh visited pockets of East Delhi, where the dismembered bodies of Sikhs lay in the open.
I can never forget the sense of horror in the eyes of the relatives of those who were killed in cold blood by the mobs. Over the last three decades, these relatives of the victims were fighting a protracted battle in courts against powerful politicians who were openly being given protection by successive governments of their political party.
The 1984 anti-Sikh riots shall always remain one of the dark spots on the face of independent India. Those were the days, when even the President of India the late Giani Zail Singh lived in fear. Almost all the Sikh bureaucrats and police officers were fearing for their lives. Most of them were looking forward to the new Prime Minister Rajiv Gandhi to bring sanity in an atmosphere of anarchy and hate.
But the then PM Rajiv Gandhi's remark — 'when a big tree falls, the ground will shake' — shattered the hopes of millions of those who were yearning for justice. One felt that political shades were being drawn over a grim tragedy of gigantic proportions.
On Monday, the Delhi High Court gave its verdict in a 1984 anti-Sikh riot case, and ordered that Congress leader Sajjan Kumar be jailed for life for instigating murderous mobs to kill Sikhs in a Delhi locality. Sajjan Kumar was earlier acquitted by a lower court, but the High Court quashed that verdict and remarked that "criminals responsible for the mass crimes have enjoyed political patronage and managed to evade prosecution and punishment. "
In its verdict, the High Court also observed that the riots "were engineered by political actors with the assistance of law enforcement agencies".
After 34 years, we need to think about the lacunae in our legal system, because of which the major perpetrators went scot free in the absence of a strong prosecution. In 1984, 2733 Sikhs were killed in Delhi and in all, nearly 3,350 Sikhs all over the country were brutally murdered. It took 34 long years to punish the perpetrators in a single case. There are three more similar cases pending against Sajjan Kumar.
I want to ask some serious questions: Are those politicians not guilty who tried to shield and protect the perpetrators? Are they not guilty for staying silent despite knowing the hands of perpetrators were covered with the blood of innocent people? These killings were witnessed by hundreds of people in Delhi and many of them wanted to come forward and depose. Who prevented them from becoming witnesses?
So long as we do not punish the killers of humanity, history will never forgive us.
Let us all respect the Supreme Court verdict on Rafale controversy
December 15, 2018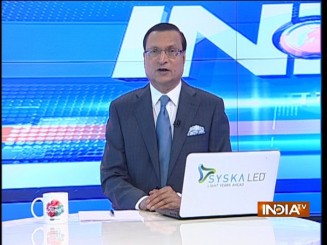 The Supreme Court in its verdict on Friday practically gave a clean chit to Narendra Modi's government in the matter of acquisition of 36 fully loaded Rafale fighters in flyaway condition from French company Dassault Aviation. The bench headed by Chief Justice Ranjan Gogoi said there was no irregularity in the decision-making process, pricing mechanism and selection of Indian Offset Partner. The bench said, "perception of individuals can't be the basis of a fishing and roving inquiry by this court".
Congress President Rahul Gandhi had levelled serious charges of "favouritism" shown to a particular industrial group and "overpricing" in the purchase of fighters. He had levelled these charges over and over again in the last several months, and on behalf of the government, Defence Minister Nirmala Sitharaman, Finance Minister Arun Jaitley and Law Minister Ravi Shankar Prasad replied to all these charges in public. And yet, Rahul Gandhi continued to make these charges in his election rallies and press conferences, and raised the slogan "Chowkidar Chor Hai". All the charges made by Rahul Gandhi formed part of the PILs filed by Yashwant Sinha, Arun Shourie and Prashant Bhushan, and all these PILs were dismissed by the SC on Friday.
The apex court during its hearings, sought details about the pricing of Rafale fighters from the Centre in a sealed envelope, sought details about the acquisition process, and questioned senior Indian Air Force officers in court about the quality and requirements of fighter planes. After carrying out detailed questioning, and perusing all evidences, the apex court gave its verdict, saying there were no irregularities in pricing, acquisition and quality. The court clearly said that charges cannot be probed by the court on the basis of individual perceptions or newspaper clippings, in the absence of clear evidences.
We should all respect the verdict of Supreme Court. It is the ultimate court of law, as per our Constitution. The Chief Justice of India himself headed the bench that gave its verdict. It is, therefore, surprising that Rahul Gandhi repeated his charges on Friday and questioned the verdict.
No individual or party is bigger than the Supreme Court. Does Rahul Gandhi want that the people of India should not trust the Supreme Court's verdict and believe in his allegations? It seems to be a difficult proposition.
Click Here to Watch Full Video | Get connected on Twitter, Instagram & Facebook
Rahul cannot afford to make mistakes while choosing CMs
December 14, 2018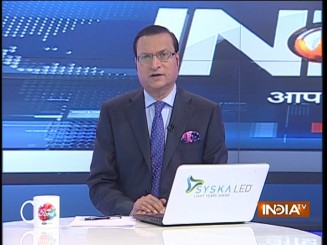 The political spectacle that is being witnessed in the state capitals of Madhya Pradesh, Rajasthan and Chhattisgarh makes one thing very clear. Congress President Rahul Gandhi cannot afford to make mistakes while choosing his chief ministers. In all the three states, there are serious contenders for the CM's post.
While the BJP had no such problem in these states, because it relied on its incumbent chief ministers, the Congress has a problem of plenty. For the first time, in his year-old tenure as Congress President, Rahul Gandhi is facing a dilemma while selecting his three CMs. He has to select chief ministers, who can deliver in next year's crucial Lok Sabha polls. BJP's number of seats may have declined in MP and Rajasthan, but it still continues to remain a major political force. Any leader who takes up the mantle of chief minister in these two states will have to face the challenge from BJP.
For Kamal Nath, who has been selected as chief minister in Madhya Pradesh, this has been a victory of his labour and experience. He will be facing the biggest challenge of taking all factions with him, as the Lok Sabha elections are hardly four months away. The Congress needs a leader who can win for the party as many seats as possible from MP. In the 2014 Lok Sabha elections, the BJP had won 27 out of 29 seats, a landslide win. The assembly elections this time were closely fought and the result could have gone either way. Voting percentage wise, BJP polled more votes than the Congress this time but lost many seats. Hence, the challenge is a bigger one for the Congress.
Kamal Nath has wide experience in the political art of fielding candidates and winning elections. He has worked with Indira Gandhi, Sanjay Gandhi, Rajiv Gandhi, Sonia Gandhi, and now, at the age of 72, he is working with Rahul Gandhi. The Congress has returned to power in MP after 15 years, and it surely needs an experienced leader like Kamal Nath to face the new challenge.
Deciding who will be the chief minister of Rajasthan was a difficult one. For the last five years, Sachin Pilot, as the state party chief, tirelessly toured the length and breadth of the state, and infused energy among his party workers. His workers are with him, and it was no mean achievement for him when his party won 99 seats against a formidable rival party. Sachin Pilot is a fresh face, leagues apart from the traditional leaders in the party. He can bring a fresh air of energy in his party ranks as chief minister.
On the other hand, is the tried and tested Ashok Gehlot. He has been CM for two terms, is an experienced administrator, and has old guards of the party on his side. The independent MLAs, who are supporting the Congress, also understand his style of functioning better. Given the present political situation in Rajasthan, Gehlot's experience of running the administration can come in handy. It is because of this that the Congress party leadership is on the horns of a dilemma.
Assembly poll results will significantly impact next year's Lok Sabha elections
December 12, 2018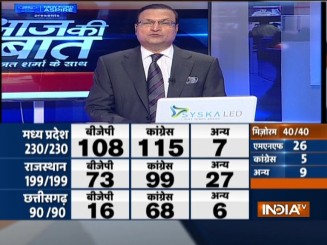 With the BJP losing Chhattisgarh and failing to emerge as the single largest party in Madhya Pradesh and Rajasthan, leaving the Congress to return to power in this Hindi-speaking heartland, the die for next year's general elections is now cast.
These assembly election results will significantly impact the 2019 Lok Sabha elections.
First, it will infuse tremendous energy among the Congress workers and supporters, but the major side effect will be: there will be more infighting for the main stakes among Congress leaders.
Second, Rahul Gandh, who till now had faced a string of electoral defeats for his party, will now put his stamp of authority by winning these three key states.
Third, political pundits might assume that Rahul Gandhi may now find it easier to stitch a national-level alliance with other political parties, but it is not so easy. The alliance that needs to be forged will be in the politically important state of Uttar Pradesh. An alliance with the Samajwadi Party and Bahujan Samaj Party is a must for a major win in this state. BSP has also registered its significant presence in MP and Rajasthan, and its leader Mayawati will return to the centre stage with more political clout Dealing with Mayawati will be a major concern for the Congress.
On to the analysis. The 114-109 result that has come up in Madhya Pradesh between the Congress and the BJP, clearly denotes that neither the BJP lost badly, nor the Congress won handsomely. In the last elections, BJP had won 165, scoring a clear majority, but now its tally has dwindled to 109. Voting percentage wise, BJP got 41 pc of the votes and the Congress got 40.09 pc, only a razor thin 0.1 pc difference. The second largest party got major share of votes, and therefore, it would be incorrect to say that the BJP lost the elections in MP. The results, however, have left both the camps satisfied. Congress will be returning to power after a gap of 15 years in MP, while the BJP feels that a little extra effort next year can give good results in MP during the LS elections.
Sifting through the election results of Rajasthan, one can notice an important fact. The Congress no doubt scored a win, one seat lesser than the magic mark, but the major contribution to its victory was made by Hanuman Beniwal, the Jat leader. Beniwal's Rashtriya Loktantrik Party damaged the prospects of BJP candidates in at least a dozen constituencies. Beniwal had won as an independent in 2008, and on a BJP ticket in 2013. He was expelled from BJP a few months ago, after which he formed his own party. He took the help of Anandpal Singh's supporters and Ajit Singh's Rashtriya Lok Dal. Beniwal fielded 65 candidates, but won only three, including his own seat. It will not be incorrect if we say that the BJP did not lose to the Congress, but lost to Beniwal.
The most surprising outcome was from Chhattisgarh. The BJP leadership had the least inkling of an impending defeat, and the Congress leaders were in the beginning doubtful about their victory. The Ajit Jogi-Mayawati alliance spoiled BJP's plans. When the alliance was announced, BJP leaders initially thought that this alliance would seriously dent the Congress vote bank. The common voter, who disliked Ajit Jogi, cast his vote in favour of Congress in order to stop him from becoming CM, in case the BJP failed to get majority and sought Jogi's help. The Congress reaped the benefit of keeping Jogi at a distance.
In Telangana, one should accept TRS leader K. Chandrashekhar Rao's political acumen. He took a major gambit by dissolving the assembly, and opted for polls eight months in advance. He took AIMIM leader Asaduddin Owaisi's support and reaped the benefits. One should now wait to see what role his party plays at the central level in the Lok Sabha elections next year.
Extradition of Vijay Mallya will be a feather in Modi government's cap
December 11, 2018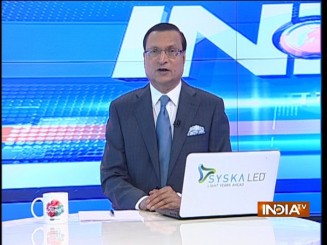 A UK court on Monday ordered the extradition of liquor baron and economic fugitive Vijay Mallya and sent his case to the Home Secretary of State for processing India's extradition request. The court rejected the assertion of Mallya's lawyers that the former tycoon could be subject to political persecution in India. Mallya has been given two weeks to file his appeal in a higher court.
Hailing the court order, Finance Minister Arun Jaitley tweeted "Great Day for India. No one who cheats India will go scot free. The offender who benefited during the UPA rule is being brought to book by the NDA government." Jaitley is right when he says that if the intentions of the government are sincere, anybody who cheats and then flees India, can hide for some time but cannot escape the hands of the law.
The Westminster Magistrates' Court went through Mallya's submissions and the CBI counsel's evidences in detail, and arrived at the conclusion that a case of economic offence has been prima facie made out. Mallya had fled India after owing Rs 9,000 crores to Indian banks, and had dreamed of cooling his heels on the shores of England without any worry. Today he must have realized that he cannot stay away from the long hands of the law.
Even if Mallya gets a stay on the lower court's order and files an appeal in a higher court in UK, he may get a breather, and the extradition may take some more time, but at some point of time in the future, he may have to stand before an Indian court. Mallya understands this, and it is evident from his changed stance.
This was the same Mallya who had bragged last year that he would not return a penny to Indian banks which have labelled him a cheat and that he cares two hoots for the Indian government. Today, Mallya is offering to return the entire principal amount that he had taken as loan from the banks, as he knows that, sooner or later, he will be extradited and lodged in the barracks of Arthur Road central jail in Mumbai.
The successful extradition of Vijay Mallya will send out a strong political message. This month, Agusta Westland middleman Christian Michel was extradited from UAE to India and is presently in judicial custody. Mallya is in the queue, and the noose is closing in on two other fugitives – Nirav Modi and Mehul Choksi, who are hiding in foreign lands.
Clearly, Prime Minister Narendra Modi is going to make corruption a big issue in next year's parliamentary elections and he is going to tell the people how his government has succeeded in extraditing businessmen who had stolen the nation's money. This could work out as a big plus point for his government.
Click Here to Watch Full Video | Get connected on Twitter, Instagram & Facebook
An analysis of exit polls for Telangana, Rajasthan, MP and Chhattisgarh
December 08, 2018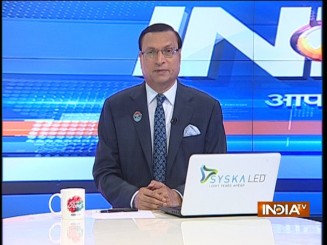 Exit polls telecast on Friday evening predicted a clear win for Congress in Rajasthan and for a TRS victory in Telangana, but were divided on Madhya Pradesh and Chhattisgarh. India TV-CNX exit poll predicted BJP win in MP, but another exit poll predicted a Congress win in MP. A third exit poll predicted a hung assembly in MP with both BJP and Congress in neck-and-neck position.
If Chief Minister Shivraj Singh Chouhan wins, it will be solely due to the fact that he never exuded arrogance during his 13 years' tenure. As a politician, always in touch with the people, he always toured his state extensively and did not disappoint his party workers. It is not easy for any leader to counter the anti-incumbency mood after being in power for 13 years, but one thing is clear: BJP's seat share in MP may decline, and the main cause could be farmers' anger. Credit should also go to state Congress leaders, who sunk their differences and tried to work unitedly.
The picture is exactly the opposite in Rajasthan. Chief Minister Vasundhara Raje antagonized her own party supporters present in different communities. Though exit polls predict a clear win for Congress, one thing should be kept in mind. Three or four months ago, political pundits were predicting a two-third landslide win for Congress and a major debacle for BJP. But as campaigning came to a close, the fight became tougher. The main cause was attributed to mistakes in selection of Congress candidates, mainly because of overconfidence on part of the party leadership. BJP tried to take advantage of dissent in the Congress camp, as many rebel candidates entered the fray due to friction between Sachin Pilot and Ashok Gehlot camps. These rebels tried their best to defeat official candidates of the Congress.
Even if the Congress registers a win in Rajasthan, it will be solely due to people's anger towards Vasundhara Raje. The credit should go to the voters. The Congress failed in taking full advantage of people's anger.
Chhattisgarh is a totally different story. With the fear of Maoists lurking in large parts of the state, voters were unwilling to express their opinion in public. The exit poll figures that came from that state failed to provide a clear picture. If BJP wins, it will be solely due to the image of Chief Minister Dr Raman Singh, who has implemented a number of welfare schemes for the poor. The bonus was from Ajit Jogi-BSP combine, which divided anti-BJP votes.
If Chief Minister K. Chandrashekhar Rao retains power in Telangana, it will be mainly due to cheap PDS foodgrains, water and electricity, and in doing so, his government has almost emptied the state's treasury. Populist schemes often give good results during polls, but in the long term, it leaves the government high and dry, with no money left for development. The added bonus was in the form of Congress joining hands with Chandrababu Naidu's TDP. Naidu had strongly opposed the creation of Telangana, and the voters were out to teach a lesson to TDP and its allies.
Let us all wait for December 11, when the electronic voting machines will be opened and the results will tumble out.
Click Here to Watch Full Video | Get connected on Twitter, Instagram & Facebook