Sidhu should have respect for people's sentiments
November 30, 2018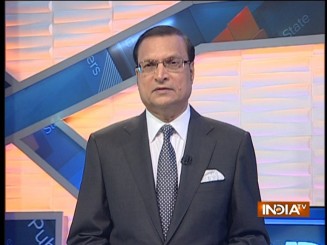 Former Indian cricketer and presently Punjab minister Navjot Singh Sidhu has been used by the Pakistani establishment to the fullest extent during his two visits to Pakistan.
Pakistan Prime Minister Imran Khan raised the Kashmir issue at a religious gathering of Sikhs and wryly asked whether Pakistan should wait for Sidhu to become Prime Minister of India in order to get the Kashmir issue solved.
Sidhu publicly hugged the Pakistan Army Chief Gen Qamar Javed Bajwa during his first visit to Pakistan. A known pro-Khalistan separatist Gopal Singh Chawla was invited by Pakistani authorities to sit in the front rows during the Kartarpur corridor ground-breaking ceremony attended by Sidhu and two Indian ministers.
This anti-Indian person, Chawla then posted his picture with Sidhu on his Facebook wall, and yet Sidhu, on his return to India, says he does not know any individual by the name of Gopal Singh Chawla. "I was captured in 5,000 to 10,000 photographs. I do not know who was Gopal Chawla", Sidhu said.
Pakistan PM Imran Khan used Sidhu to the full extent to throw barbs at India. The most surprising part is that Sidhu was so much overwhelmed by the lavish hospitality accorded by Pakistani authorities, that he plainly overlooked the sentiments of the Indian people.
Sidhu appears to be so naive that he is unable to understand why people are staging protests against him in India and are questioning the stand of his Congress party on Pakistan. I fail to understand why Sidhu is unable to realize his grave mistake.
On Thursday, India TV telecast a video of pro-Khalistan separatist Gopal Singh Chawla holding an AK-47 rifle and threatening India with dire consequences. Now that we have shown the true face of Gopal Singh Chawla, Sidhu should apologize for siding with our enemies who vow to dismember India.
Click Here to Watch Full Video | Get connected on Twitter, Instagram & Facebook
Pakistan has a long history of stabbing in India's back
November 29, 2018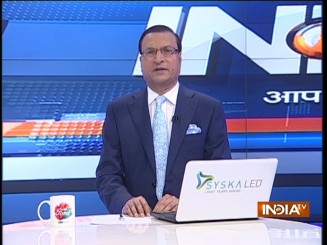 At the groundbreaking ceremony of Kartarpur Sahib corridor on Wednesday, Pakistan Prime Minister Imran Khan called for better ties with India and claimed that both the civilian and military leadership were "on the same page" on the issue of India-Pakistan relations. He said, both the nuclear-armed nations cannot go to war "as we will all lose". He also spoke of resolving the Kashmir issue, "provided the leaderships of both countries are determined".
Clearly, Imran Khan was playing to the gallery, attended by foreign diplomats specially brought by a special PIA plane to a religious function. Imran Khan was trying to project himself as an ambassador of peace, but the ground realities are completely different.
Pakistan continues to arm and export terrorists into India, and the sight of a Khalistani separatist Gopal Singh Chawla sitting among the VIPs and shaking hands with the Army Chief underlined where the priorities of the Pakistani leadership lie. Chawla later posted a picture of him meeting Punjab minister Navjot Singh Sidhu on his Twitter handle, to gain public sympathy.
Pakistan has a long history of offering its hand of friendship to India and then stabbing in the back. Former PM Atal Bihari Vajpayee went on a bus to Lahore to smoke the peace pipe with the then Pakistani PM Nawaz Sharif. Within months, Pakistani soldiers invaded Kargil.
Prime Minister Narendra Modi invited the Pakistani PM to his swearing-in ceremony in Delhi and then went out of his way to attend Nawaz Sharif's birthday party in Lahore, but within days, Pakistani terrorists attacked our Pathankot air base.
Clearly, the Pakistan army is dictating terms to its civilian leadership on how to deal with India. The presence of a Khalistani separatist at a religious function attended by two Union ministers from India underlines the approach of the Pakistani top army brass.
Punjab minister Navjot Singh Sidhu was the other point of focus at the Kartarpur corridor function. The speeches and actions of Sidhu and Imran Khan clearly point to a collusion between the two former cricketers. When Sidhu praised Imran Khan to the skies at the function, the latter applauded, and when Imran praised Sidhu, the latter was seen gleefully clapping. This was a not a sight pleasant to the eyes of Indian viewers.
Actually, the official invitation was sent to Punjab chief minister Capt Amrinder Singh, but it goes to the credit of Captain that he declined the invitation saying that he would visit Kartarpur Sahib, only when Pakistan stops exporting terrorists to India. The CM is on record of having said that he tried to dissuade Sidhu from attending the function, but the latter stood his ground and listened to the words of Pakistani PM instead of listening to his own CM. This is not going to go down well with the people of Punjab, and Sidhu may have to face political loss.
Click Here to Watch Full Video | Get connected on Twitter, Instagram & Facebook
How Congress backed out of its draft manifesto promising sops for minorities
November 28, 2018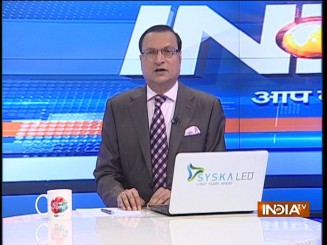 A draft manifesto of Congress party has surfaced in Telangana, in which several sops have been promised for Muslims and Christians. These include: making Urdu the second official language, three finance corporations to help Muslims, Christians and other linguistic minorities, provision for giving government contracts to Muslim youths, Rs 5 lakhs assistance to poor Muslims for construction of houses, Rs 20 lakh assistance for poor Muslim youths to study abroad, granting of judicial powers to Muslim Waqf Board, free electricity to mosques and churches, hospitals for minorities, residential schools for Muslims, monthly honorarium for imams and muezzins of mosques, and action against private firms which hire employees on the basis of religion.
Though the state Congress leadership immediately disowned this draft manifesto, describing it as
'fabricated', efforts are on to water it down by replacing 'minorities' in place of 'Muslims' in order to evade allegations of Muslim appeasement.
Similarly, the draft manifesto promises SC status to Dalit Christians, medical and accident insurance worth Rs 5 lakhs for pastors and fathers in churches, free education for their children, honorariums and residential schools among other sops.
Minorities, especially Muslims, constitute 12.5 per cent of Telangana's population and they act as the deciding factor in 42 out of 119 assembly constituencies. In Telangana, the Congress is in alliance with CPI(M), Telugu Desam Party and Telangana Jana Samithi, under the banner of People's Front, which has already released its common manifesto, but the Congress has decided to release its own manifesto, which reportedly includes special schemes for minorities to counter the TRS-AIMIM alliance.
Union Finance Minister Arun Jaitley has described the draft manifesto as 'divisive' saying that any kind of categorisation on the basis of religion is not provided for in the Constiution.
Had the draft manifesto not leaked to the media, the Congress would have incorporated these 'Muslims only' and 'Christians only' sops in its manifesto. The party may now have to reply to BJP's charge of 'appeasement of minorities', as Telangana goes to the polls on December 7.
Jail system in India must be overhauled on an urgent basis
November 27, 2018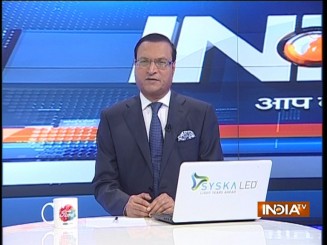 On Monday, the Uttar Pradesh police suspended the Rae Bareli jail superintendent, jailor, deputy jailor, head warden and two jail warders after a video went viral showing criminals holding a dinner party inside the jail, and a gangster giving threatening call from a cellphone inside the jail. When the video surfaced, the DM and SP of Rae Bareli were sent to conduct a raid, in which four cellphones and a SIM card were seized. In a similar incident, another video of inmates using cellphones inside Surendranagar district jail of Gujarat has surfaced.
The entire jail system, that is part of our criminal justice system, needs a thorough overhaul. There have been reports in the past about inmates in Patna's Beur jail flouting jail manual rules and a top builder in Delhi given five-star comforts inside Tihar jail. There are also reports of the Jessica murder case convict spending more time outside the jail instead of serving time inside the prison.
All these make a mockery of our judicial system. It is an open secret that prisoners who pay bribes on the sly get more comforts inside jails, and in some cases, criminals operate their gangs on cellphones from inside the jail.
The latest video about Rae Bareli jail is an eye-opener. It is true that chief minister Yogi Adityanath's government has sent criminals in UP on the run. Many criminals have died in encounters and several others have surrendered out of fear. Criminals are no more getting political protection, which they used to get under earlier regimes in UP. However, it is now time for Yogi Adityanath to pay attention to the jail system.
The ground reality is that the number of inmates is higher than the current capacity of jails in UP and other states, and the number of jail staff is less. But gangsters holding dinner parties inside jail, and using cellphones to threaten their victims from jail, is certainly worrying. This could not have taken place without the connivance of senior jail officials. Stern action need to be taken against such erring officials.
Click Here to Watch Full Video | Get connected on Twitter, Instagram & Facebook
Let Shiv Sena, VHP ensure peace in Ayodhya while pressing for Ram Temple
November 24, 2018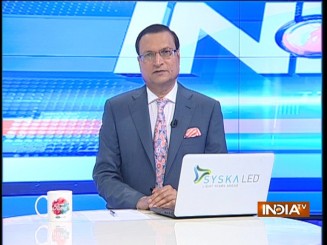 Ayodhya has turned into a virtual fortress with the Vishwa Hindu Parishad going to hold a Dharma Sabha on Sunday and the Shiv Sena supremo Uddhav Thackeray offering prayers with his party leaders on the bank of river Saryu. Both the outfits are pressing for early promulgation of ordinance by the Centre to build a Ram Temple at the disputed spot Ramjanmabhoomi, even as the Supreme Court is set to begin hearing on the title suit from January onwards.
Samajwadi Party chief Akhilesh Yadav has demanded that the Supreme Court should immediately take suo motu cognisance and consider deploying Army in the city of Ayodhya. Already, the UP government has deployed BSF, CRPF, Rapid Action Force and state PAC alongwith 4,000 policemen to maintain law and order.
Additional force has been deployed in Muslim-dominated areas, even as there are rumours of members of minority community shifting from their localities in Ayodhya.
Building of Ram Temple at the Ram Janmabhoomi site is no doubt a matter of faith for the Hindus and holding of meetings is well within the democratic rights of citizens. But spreading baseless rumours should be dealt with sternly. Already, the UP government has taken steps to maintain peace in Ayodhya.
Shiv Sena and VHP leaders must ensure that peace and tranquility is maintained and no baseless rumours should be spread to vitiate the atmosphere. These leaders should understand that building of Ram Temple at his birthplace surely requires an atmosphere of peace and devotion, and nothing should be done to build communal tension.
Click Here to Watch Full Video | Get connected on Twitter, Instagram & Facebook
How pollution in cities is causing rise in number of diabetics
November 23, 2018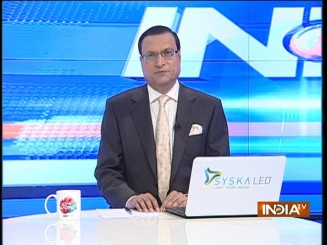 Even as the people of Delhi NCR suffer from persistent air pollution, with smog covering the national capital in the morning nowadays, a new study published in the Lancet Diabetes and Endocrionology Journal, shows that outdoor pollution is causing diabetes among people, mostly children, in India.
Till now, we knew that the causes of diabetes are hereditary, lifestyle and diet disorders, but this study has added a new dimension. The study says, Type-2 diabetes is expected to rise by more than a fifth, from 406 million in 2018 to 511 million in 2030 globally. India, along with China and the US will share over half of these high blood sugar cases, and there will be need to improve access for the life saving insulin. By 2030, the study says, China will have 130 million and India will have 98 million Type-2 diabetics.
The study says, airborne microscopic pieces of dust, smoke, liquid droplets and soot can enter the lungs and invade the bloodstream, which can contribute to stroke, kidney failure, cancer and heart disease. Among prospective diabetics, air pollution can trigger inflammation that reduces the production of insulin. The research says, air pollution contributed to 3.2 million new diabetes cases during 2016. Already, 8.2 million lost their lives due to pollution linked diabetes, says the study.
Scientists at the Washington University of Medicine, St. Louis, US, did a research for eight and a half years on war veterans, who had no family history of diabetes, and found that 2.5 PM (particulate matter) in air caused diabetes among most of them. The study showed that harmful particulate matter reached the pancreas, and disrupted the production of insulin.
For India, this news is worrying. World Health Organization (WHO) has prepared a list of most polluted cities of the world, and the names of 14 Indian cities figure in that list. I asked my reporters spread in different cities to speak to doctors and experts to find out how pollution is causing diabetes, even though people follow a regulated lifestyle on medical advice.
Our reporter Nirnay Kapoor spoke to doctors in Ahmedabad. Dr. Rucha Mehta, famous endocrinologist, who has worked and done research in the US, told him that pollution not only affects the lungs and heart, but it also disrupts hormone secretions in the body. Hormone imbalance causes several diseases, mainly diabetes. She said that most of the women patients were already either in the pre-diabetic or proper diabetic stage, due to pollution, but she added, the most worrying point was that children are now suffering from diabetes.
Our reporters in Mumbai, Chandigarh, Lucknow, Kolkata and Jaipur also met diabetics and doctors and found the same pattern. In most of the cases, cases of diabetes have been attributed to pollution. Children suffering from diabetes are taking insulin injections on a daily basis at this young age.
Two main diseases, cancer and diabetes, are spreading fast across the world. Both are silent killers and fatal. Every fifth Indian today is suffering from diabetes. A rough estimate puts the figure at nearly 25 crores.
If we study the problem in depth, we can observe that overpopulation in metros and other cities is one of the major causes of pollution. This is not limited to Delhi NCR alone, other big metros are facing a similar problem. For example, the national capital has natural resources and public infrastructure to host a population of up to 50 lakhs only, but the population in Delhi now has already crossed 2.5 crore. On an average, five persons are utilizing the resources and infrastructure available for a single individual.
The overcrowding of cities is due to lack of employment opportunities and better lifestyle options available in the villages. Millions of villagers have moved towards cities in search of job, food and basic civic facilities. Most of the rural areas lack proper schools, hospitals, job opportunities, and thus, the migration towards cities continues. The only way to stop migration to cities will be to improve the living conditions and job opportunities in rural areas. That is how we can address the root of the problems that relate to pollution and overcrowding of cities.
Click Here to Watch Full Video | Get connected on Twitter, Instagram & Facebook
Fresh elections the only way out in Jammu & Kashmir
November 22, 2018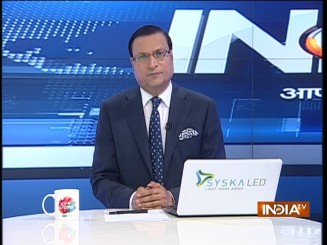 The Governor of Jammu & Kashmir Satyapal Malik on Wednesday night swiftly dissolved the state assembly, at the end of a day-long drama in which traditional political rivals People's Democratic Party and National Conference joined hands with Congress to explore formation of a new government.
On the other hand, People's Conference led by Sajjad Lone staked claim to form government claiming support of BJP and several dissident PDP legislators. The Governor swiftly put an end to all such machinations and speculations by dissolving the state assembly.
In a late night statement, the Governor said "The impossibility of forming a state government by the coming together of political parties with opposing political ideologies including some which have been demanding dissolution of the Assembly, whereas the experience of the past few years shows that with the fractured mandate that is there is there in the Assembly, it is not possible to form a stable government comprising of like-minded parties."
It may be recalled that the BJP withdrew support from Mehbooba Mufti's government on June 19, and Governor's rule was imposed the next day. At that time, the Assembly was not dissolved, and it was kept under suspended animation. Six months of Governor's rule would have ended on December 20, after which President's Rule would be imposed in accordance with provisions of the Constitution.
There were reports of revolt among PDP MLAs, with Muzaffar Beg, once a close confidante of Mehbooba Mufti, hinting at leaving the PDP with nearly 18 supporters and joining hands with Sajjad Lone and BJP. This could have come as a fatal political knock for Mehbooba's party.
In desperation, Mehbooba opted to join hands with her political rival Omar Abdullah's National Conference and Congress, and wrote a letter to the Governor claiming the support of 56 MLAs. On the other hand, Sajjad Lone too staked his claim to obstruct Mehbooba's move.
The Governor played a masterstroke at night and abruptly dissolved the assembly, ending all possibilities of government formation. Clearly, the formation of an elected government seemed impossible without horsetrading among MLAs. Fresh elections seem to be the only way out from the present imbroglio.
Click Here to Watch Full Video | Get connected on Twitter, Instagram & Facebook
Why our civic system is in a complete mess?
November 21, 2018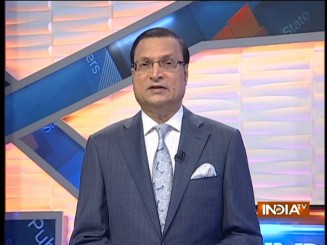 You must have noted that whenever there is heavy downpour in a metropolis, whether Delhi, or Mumbai, or Chennai, or Kolkata, or in a state like Kerala, the entire civic system collapses. You might be wondering why?
Today, I will touch upon the sorry state of affairs in Bihar's capital, Patna. On Saturday, a 10-year-old boy Deepak fell into an open drain, and for the last four days, NDRF and SDRF staff are trying their best to trace the missing boy. The boy has just vanished. The rescue staff is unable to enter the drain, because it has come to light that the drain was never cleaned, even once, in the last 35 years. Moreover, no map of the drain is available with the civic authorities. The drainage pipe is almost five feet in diameter, but it is chock-a-bloc with four feet width of garbage. Over the years, broken liquor bottles seized during prohibition raids and dead animals have been stuffed inside this drain.
This raises serious questions about our entire civic system. The drain has been in existence for 50 years, but in official records, there is no mention of the drain, nor any map available. The NDRF and SDRF rescue staff fail to understand in which direction they should proceed to rescue the boy.
India TV reporter Gonika Arora traced Rajeshwar Prasad, the engineer under whose supervision the drain was built. He has now retired, but says that the drainage system was built by the Public Health Engineering department. Nobody can say authoritatively in which direction the drain falls into the river Ganga that flows near Patna.
If the boy had not fallen into the drain, nobody would have bothered about this 50-year-old drain. Bureaucrats are now busy pinning blame on each other, but we surely need to cleanse up and restore the system. We may have to do basic restructuring and fix accountability. Otherwise the system can collapse any day because of ignorance and negligence.
Meanwhile, our hearts go out to Deepak's father, who is a fruit vendor, and his mother, who still believes that her son is alive. But the system appears to be helpless in tracing her son.
Click Here to Watch Full Video | Get connected on Twitter, Instagram & Facebook
Air pollution in Delhi NCR could have been avoided 8 years ago
November 20, 2018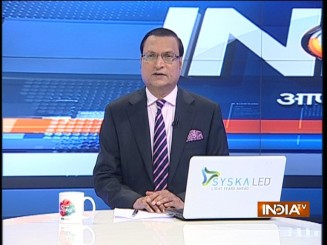 On Monday, while inaugurating the Western Peripheral Expressway connecting Kundli with Manesar and Palwal in Haryana, bypassing Delhi, Prime Minister Narendra Modi made a pertinent point. Modi said, the expressway should have been ready 8-9 years ago ahead of the Commonwealth Games during UPA rule, but because of delays, the cost overrun went up almost three times the original estimate.
Modi said, the delay in building this peripheral expressway is a clear case study of how to waste public money. Early implementation could have avoided air pollution. The new peripheral expressway will result in nearly 50,000 trucks and vehicles going off the roads of Delhi, thereby reducing traffic congestion, road accidents and smoke pollution.
Mere diversion of trucks from Delhi's road is not the only solution to bring about improved air quality. Paddy stubble (parali) are still being burnt by farmers in Haryana and Punjab causing air pollution in the national capital.
Experts from IIT Kanpur have come up with a solution to bring about artificial rains through seeding of clouds with silver iodide. Artificial rain could clear up smog that envelops Delhi during winter. China has already experimented with cloud seeding successfully.
The Enviroment Pollution Control Authority chief Bhure Lal had said a week ago that artificial rain in Delhi NCR is being planned, and some newspapers had floated the date of cloud seeding at November 21, but till now, there is hardly any sign of such preparation.
Cloud seeding will have to implemented in close coordination between the Indian Meteorological Department, Indian Space Research Organisation and Directorate General of Civil Aviation. India TV reporters spoke to senior officials in IMD, DGCA and the Delhi government, but these officials expressed ignorance about the artificial rain plan. If at all there is such a plan, it will have to be implemented fast in order to give relief to Delhiites from air pollution.
Click Here to Watch Full Video | Get connected on Twitter, Instagram & Facebook
Time to eradicate monkey menace in Delhi's VVIP Lutyens Zone
November 17, 2018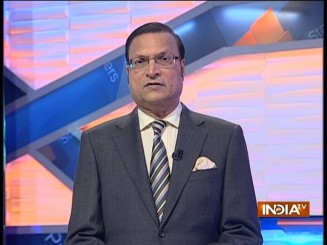 India TV on Friday night telecasted a detailed report on how our politicians and bureaucrats working and living in Lutyens Zone are facing monkey menace. Several politicians described on camera how monkeys are making life hell for them.
I personally know many of the ministers, MPs, bureaucrats and judges, who told me how it has become a daily problem for them to shoo off the monkeys from their residences and offices. But because of the dread of being made a laughing stock in public, they do not air their grievance in public.
These simians bite people, break household goods, and even attack guests and outsiders, but the VVIPs refrain from airing their problem in public. A few years ago, local authorities had called in 'langurs' to shoo off the monkeys, but there was a big hue and cry from animal lovers, particularly Maneka Gandhi. Later some guidelines were framed and the VVIPs are now unable to take any action in violation of those guidelines.
Some of the politicians have hired people who can mimic the voices of 'langurs' to scare off the monkeys. In Rajya Sabha, some members raised the monkey menace issue, and the Chairman M. Venkaiah Naidu revealed that he was himself a victim of this menace.
Now that the winter session of Parliament will begin, the Lok Sabha Secretariat has issued an advisory to MPs how to tackle the monkey menace. This advisory may not be of much help and the MPs would be best advised to approach animal rights activist Menaka Gandhi to seek a durable solution.
Click Here to Watch Full Video | Get connected on Twitter, Instagram & Facebook
How to curb the menace of stray cattle on highways
November 16, 2018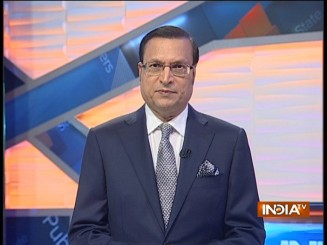 Several states in India are facing the menace of stray cattle loitering on main roads and highways in recent years. The menace has spread to such an extent that most of the road accidents that take place at night, occur due to stray cattle.
According to the Ministry of Road Transport and Highways, in Punjab alone, there was a 38 per cent spike in road accidents in 2016 due to stray cattle. Forty-three per cent of such road accidents involved fatalities. More than 300 persons have died in Punjab in the last two and a half years in road accidents caused due to stray cattle.
Same is the case in Uttar Pradesh. India TV reporter on Thursday night showed stray cattle running berserk in the face of oncoming vehicles on Lucknow-Sitapur highway. Soon after dusk, farmers leave their cattle on highways, causing problems to motorists.
The situation has come to such a pass that policemen in UP, MP and Punjab have started fixing fluorescent light reflector bands on the horns and necks of stray cattle. In UP, policemen in Siddhartha Nagar and Etawah districts were found busy fixing light reflector bands on stray cattle to warn oncoming vehicles at night. This is a time taking process and it is not an easy task to fix light reflector bands on bulls and cows. Fixing of fluorescent light reflectors on stray cattle can prevent road accidents to a large extent, but this is not a permanent solution.
The Centre and state government will have to think over the larger issue of cattle protection and ensuring safe travel on highways. Though the state governments in MP, UP and Rajasthan have made announcements to build gaushalas for tending to thousands of stray cattle, much remains to be done on the ground level.
Official statistics say, there are more than 19 crore cattle in India. Out of this, more than 18 crore cattle live in rural areas, while more than 70 lakh cattle live in urban areas. Both in villages and in metros, farmers abandon their cows on roads after they stop giving milk. 'Gau raksha' organisations who have been vocal about preservation of cattle should also think and come up with a reasonable plan to curb the menace of stray cattle on roads.
Click Here to Watch Full Video | Get connected on Twitter, Instagram & Facebook
Time to spruce up major temples across India
November 15, 2018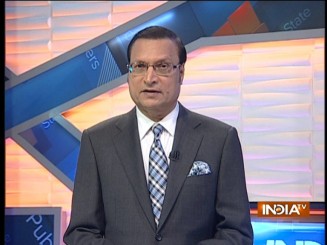 The Uttar Pradesh government has launched an ambitious plan to clear up roads leading to the famous Kashi Vishwanath temple in Varanasi by acquiring land and removing encroachments on the corridor leading to the temple complex. The plan is to build a wide corridor leading to the temple so that devotees can easily visit the shrine and pay obeisance.
Kashi Vishwanath shrine is revered by millions of Hindus across the world. I have been to this holy temple many times, but the roads leading to this temple were so narrow, chock-a-bloc with shops, flower vendors and beggars, that I used to have a tough time reaching the shrine. During the rainy months, the lanes and roads near the temple used to be covered with mud and slush. Like others, I also used to think the true prayers to Lord Vishwanath would be to clean up these roads and develop the entire complex. I am happy to note that Prime Minister Narendra Modi has taken up the plan to clean up the area surrounding the temple. Similar beautification plans should be undertaken for other famous temples in India.
I want to cite here an example of the Golden Temple in Amritsar. The roads leading to the Golden Temple used to be crowded with shops and vendors. During the Shiromani Akail Dal-BJP regime, the shops and buildings cluttered on the roads were removed, and a beautiful corridor was built. I hope other temples in India will follow this example.
Click Here to Watch Full Video | Get connected on Twitter, Instagram & Facebook