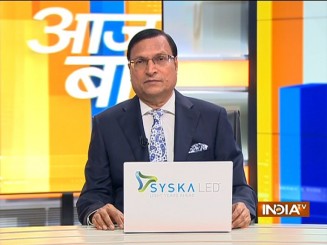 The death of gangster Atiq Ahmed's son Asad and his shooter Ghulam in an encounter with UP Special Task Force in Jhansi on Thursday morning marks a watershed in UP politics, where till six years ago, gangsters used to roam free. At the time the encounter was taking place, a court in Prayagraj was hearing remand applications for Atiq Ahmed and his brother Ashraf. Atiq Ahmed wept in courtroom on hearing news about his son's death. Both Asad and Ghulam were carrying rewards of Rs 5 lakh each. They were the main accused in the murder of Umesh Pal, a key witness in BSP MLA Raju Pal's murder case of 2005. An angry chief minister Yogi Adityanath had then promised in the state assembly, that he would "crush the gang (mitti me milaa doonga)." Yogi has fulfilled his promise. The UP STF team that killed both the gangsters in the Jhansi encounter was led by two DSPs Navendu and Vimal. The war cry against mafia gangs by UP chief minister Yogi Adityanath is yielding big dividends. Big criminals in UP are now on the run. Two days ago, Yogi said, big gangsters now tremble in fear and 'wet their pants' when they enter UP. Atiq Ahmed, while being brought from Gujarat jail to Prayagraj, had told reporters, " 'mafiagiri' is now over, and everything has been decimated (mitti me mila diya)". Nearly Rs 11 crore worth properties of Atiq Ahmed alone has been either attached or razed. There were two big criminal gangs active in UP, belonging to Atiq Ahmed and Mukhtar Ansari, when Yogi came to power six years ago. Both the gangsters were using legal subterfuges to shift themselves to jails outside UP. It was Yogi who brought both the gangsters back to UP, and also took action against officials who were helping gangsters inside jails. As of now, almost the entire families of both gangsters are now in jail, and their empires lie in tatters. Not only Atiq and Mukhtar, but Yogi has attached nearly Rs 15,000 crore worth properties belonging to mafia gangs. Gangsters like Atiq Ahmed, who earlier used to nonchalantly say 'dar kahey kaa' (why should I fear?) are now saying that his entire family has been decimated and "now 'ragadai' (rubbing the wrong way) is going on". When mafia leaders speak such words out of fear, the common man's trust in law increases. The credit goes to Yogi.
MODI THROWS A GOOGLY AT GEHLOT
On Wednesday, when Vande Bharat Express between Ajmer-Jaipur-Delhi was launched via video conferencing, Prime Minister Narendra Modi praised Rajasthan chief minister Ashok Gehlot for attending the event despite, what he said, being busy in 'political tumble and crisis' and 'taking time out for development'. Referring to Gehlot's demand for providing rail links to Banswara, Tonk, Karauli, Modi said, "you have so much trust in me that the work that you could have got done during Congress rule, you are asking me to do as a friend. This trust of yours is the strength of friendship. I am grateful for the trust you reposed in me as a friend." Modi said, "since Independence, political interest dominated in the selection of Railway Minister, announcement of new trains and even in job recruitment. Land was acquired under the false pretence of giving railway jobs. Today, Gehlot ji has two 'ladoos' in his hand. The Railway Minister (Ashwini Vaishnaw) is from Rajasthan and the Railway Board chairman is also from his state". Gehlot was in a fix whether to clap his hands in glee or stay mum. Gehlot knows, Modi's praise could prove costly for him in Congress and Rahul Gandhi can become exasperated. He immediately took to Twitter, and posted: "I am sorry, today, in my presence, you termed the decisions of all railway ministers prior to 2014 as motivated by corruption and political self-interest. Indian Railways was modernized because of Dr Manmohan Singh's 1991 economic liberalization policy, that provided new technology to upgrade.…Today your speech was aimed at Assembly and Lok Sabha elections, and it was like the BJP's poll agenda". He named all the previous Railway Ministers, except Lalu Prasad Yadav. Coincidentally, Lalu's son, Bihar deputy CM Tejashwi Yadav was questioned by ED in Delhi on Wednesday in the 'land for jobs' scam. Gehlot has no problem with this, but he wants to ensure that his friends in Congress do not misread the praises heaped on him by PM Modi. Rahul Gandhi has the habit of labelling all dissenters in his party as pro-Modi. With assembly polls due later this year, Gehlot wants to avoid this. Already, his 'bete noire' Sachin Pilot is up in arms. Gehlot wants to tread the path carefully.
NITISH, RAHUL, KEJRIWAL ON OPPOSITION UNITY
Bihar chief minister Nitish Kumar, along with his deputy Tejashwi Yadav and other leaders, met Congress President Mallikarjun Kharge and Rahul Gandhi on Wednesday. Kharge described the meeting as 'historic' and said, opposition parties will contest next year's Lok Sabha polls unitedly. Rahul Gandhi said, 'this was a historic step towards uniting opposition parties and Congress will take all parties along in this ideological battle'. Later, Nitish and Tejashwi also met AAP supremo Arvind Kejriwal. Later, Kejriwal praised Nitish for taking 'a good initiative', and said, "we are on board with this and we like the way it is adding up". Talks of Opposition unity may look solid, but the ground realities are weak. It is true that most of the opposition leaders are facing the brunt of Enforcement Directorate and CBI. Fourteen opposition parties had signed a joint petition seeking Supreme Court's intervention against alleged misuse of ED and CBI, but the apex court declined to entertain the petition, saying "politicians can't seek special treatment under law and immunity from arrest". We saw how opposition parties came together on the issue of demanding a joint parliamentary probe into Adani controversy, but last week, NCP chief Sharad Pawar opposed the demand saying JPC probe will be ineffective. Later, Pawar agreed not to oppose the demand for JPC 'for the sake of opposition unity'. Similarly, on Rahul's remarks about Veer Savarkar, both Sharad Pawar and Uddhav Thackeray are unhappy because the people of Maharashtra consider Savarkar as an icon. Already, there are signs that the Maha Vikas Aghadi (alliance) in Maharashtra between Congress, Shiv Sena (Uddhav) and NCP, may face turmoil, after reports came of Ajit Pawar meeting Chief Minister Eknath Shinde and Deputy CM Devendra Fadnavis.