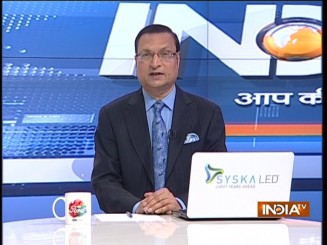 The decision of Uttar Pradesh chief minister Yogi Adityanath to break the jinx about a CM visiting Noida is a welcome step. The Yogi has opted to shun superstition and visit Noida to oversee preparations for the inauguration by the Prime Minister of Metro Magenta Line between Kalkaji and Noida on December 25. For the last 29 years, chief ministers of Uttar Pradesh had been avoiding visits to Noida because of the widespread superstition that any CM visiting Noida loses his or her seat soon after.
The then CM Veer Bahadur Singh visited Noida in 1988 and soon after lost his seat. Narayan Dutt Tiwari visited Noida as CM in 1989, and lost power. A similar fate awaited Mulayam Singh Yadav in 1995, Kalyan Singh in 1999 and Mayawati in 2012, and all of them lost their seats as CM soon after. Rajnath Singh as CM inaugurated the DND flyover from the Delhi end, while Akhilesh Yadav openly said that he believed in the jinx. He did not visit Noida even once during his five-year tenure. Yogi Adityanath as CM has vowed to break this superstition. It shows the level of confidence that he has, as far as religious superstition is concerned.
There should be no place for such jinx and superstition in the 21st century. Normally, jinx and superstition arise when there are surprising coincidences. Rajnath Singh did not visit Noida and yet lost his CM seat. Akhilesh stayed away from Noida as CM and yet failed to retain his CM seat. I consider all such superstitions as foolish.