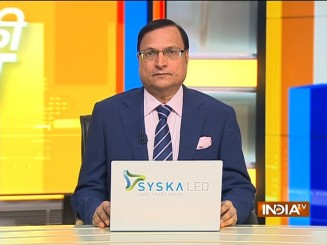 Many people might be wondering why UP police dramatically recreated the crime scene in Prayagraj on Thursday, particularly when the murders of mafia don Atiq Ahmed and Ashraf took place in full view of TV cameras and live telecast was going on. The visuals of the three killers firing at the two gangsters and then being overpowered by police have been recorded in dozens of TV cameras. All the three killers are now in police custody. Police have full details about their background. Then what is the need for such a drama for recreating the crime scene? All evidences of the killings are there, in original, then what is the need for shooting the crime recreation scene again? Actually, there is a set procedure in our criminal law which has to be followed by the prosecution. The judicial inquiry commission and SIT followed the same protocol. Their reports will be useful before a law court. Recreating a crime scene will help in understanding what exactly took place at the time and scene of crime. Was there a serious lapse on part of police in providing security for the gangsters who were in custody? Did police have enough time to respond and protect both of them? Above all, do the statements of killers match with the probabilities about the crime committed? Normally recreating a crime scene is not of much help, but it helps in proving the guilt of accused in court. All of us know who killed Atiq and Ashraf, and with what weapons. The biggest challenge presently before UP police is to establish the exact motive of the crime. Whether the killers had past enmity with the gangsters? What benefit accrued to them by killing Atiq and Ashraf? Whether the killers were just pawns, or contract killers? If so, who gave them the supari (contract) to kill? Police is trying to find answers to these questions. Some disclosures have been made by the killers during the last 24 hours and more are expected. All the three killers are giving tutored replies. It is difficult to assess the exact motive of murder and the advantage that was gained by killing the two gangsters. All the three killers do not have much of a past criminal history. They had no enmity with Atiq Ahmed's gang. Whether the conspirators benefited or not, police had to face losses. Had Atiq and his brother been alive, the names of all those who benefited from the gang could have been revealed. The entire crime syndicate could have been exposed. The companies and individuals in which Atiq invested his gang's ill-gotten money could have been revealed. With the murders of Atiq and Ashraf, all those secrets now lie buried.
ATIQ'S NAME CROPS UP IN KARNATAKA POLLS
On Thursday, BJP came out with an old video of Congress MP Imran Pratapgarhi praising Atiq Ahmed at a 'mushaira' in Prayagraj several years ago. BJP MP from Karnataka Shobha Karandlaje demanded explanation from Congress. To counter this, Congress came out with a video of UP minister Nandgopal Nandi sitting and laughing with Atiq Ahmed several years ago. There was a time when Samajwadi Party, BSP or Congress leaders used to provide political support to Atiq Ahmed, and in return, get support from Atiq Ahmed during elections. Times have now changed. Atiq Ahmed is dead and his mafia empire lies in ruins. Political parties publicly avoid associating their names with the mafia don. Every leader wants to shun his name. Such a change is good for clean politics. The only thing required is, political parties should not only keep a distance from Atiq Ahmed's gang, but also from all other gangsters. Since Karnataka is going for assembly elections, and Thursday was the last day for filing nominations, Atiq Ahmed's name cropped up there too.
RAHUL'S PLEA DISMISSED
On Thursday, Congress leader Rahul Gandhi got a jolt when a district sessions court in Surat dismissed his plea to suspend the two year imprisonment sentence in a defamation case. Had Rahul got relief from court, the Congress would have projected it as a big victory for its leader. It could have projected it a big loss for Modi during Karantaka elections. What happened on Thursday was a court verdict and it had no direct connection with politics, but both camps used it for scoring political brownie points. BJP leaders said, OBC (other backward classes) are happy because Rahul has been proved guilty for insulting a backward class, but JKPDP chief Mehbooba Mufti described it as a 'black day for democracy'. BJP said, the court verdict is a blow to the 'ahankaar' (ego) of Gandhi-Nehru dynasty, while Congress said, Rahul's voice cannot be muzzled. My view: whatever may be the verdict, it was used and will continue to be used for political gains, by both sides.
VERDICT ON 2002 NARODA GAM KILLINGS
A special court in Ahmedabad on Thursday acquitted all 68 accused, including former minister Maya Kodnani, Bajrang Dal leader Babu Bajrangi and VHP leader Jaydeep Patel, in the 2002 Naroda Gam massacre case. Eleven people were killed during the massacre. In 2017, Amit Shah, then BJP president, deposed before the court as a witness. This was the ninth case that was probed by a Supreme Court-appointed special investigation team. There were 86 accused, out of which 18 died during the trial. Since the massacre took place in 2002, 21 years have passed, the matter went to Supreme Court, an SIT investigated, trial began in 2009, and the verdict has come after 14 years, naturally it will be challenged in higher courts. Political sabre-rattling will continue and whenever political allegations and counter-allegations are made, the wounds of the victims will always reopen.