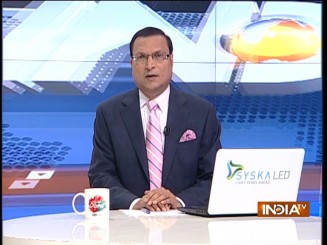 US President Donald Trump in a tweet on New Year's Day has threatened to cut off all aid to Pakistan, saying that his country had "foolishly given Pakistan more than 33 billion dollars in aid over the last 15 years, and they have given us nothing but lies & deceit, thinking of our leaders as fools". Trump also added: "They (Pakistan) give safe haven to the terrorists we hunt in Afghanistan, with little help. No more."
Soon after Trump gave this threat, the Pakistani civilian and military leadership went into a huddle, and issued statements claiming how the Pakistani army had fought terrorism over the years. At the same time, Securities & Exchange Commission of Pakistan barred terror mastermind Hafiz Saeed's Jamaat-ud Dawah, Lashkar-e-Taiba and Falah-e-Insaniyat Foundation trust from collecting donations.
Clearly, Pakistan is doing this to assuage US concerns, similarly like the cosmetic "house arrest" of Hafiz Saeed last year. Pakistan should now realize that such make-believe actions against terror masterminds will not suffice. The rulers in Islamabad should realize the enormity of the dangers emanating from terror, and must take concrete action, otherwise the world will not take Pakistan's claims at face value.
As for Donald Trump, he is now saying what India has been saying for the last several decades. There is nothing called 'good terrorist' or 'bad terrorist'. Trump's assertion will have one effect – Hafiz Saeed and other terror outfit leaders sitting inside Pakistan will now blame India for goading Trump to act in this manner. The jihadi outfits will spew out more venom against both India and the US.