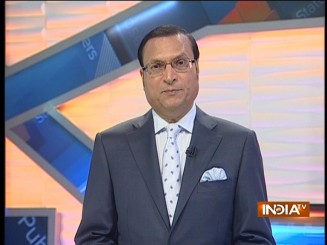 India TV-CNX opinion poll on Rajasthan assembly elections has predicted a clear win for the opposition Congress party and a severe drubbing for BJP. Several other poll surveys have made similar projections. This is not surprising.
Chief Minister Vasundhara Raje's popularity is waning fast. Her own partymen are not happy with her style of functioning. The Rajput community is unhappy. The Gurjar community had been unhappy with Vasundhara since long.
On the other hand, Congress leader Sachin Pilot had been toiling hard visiting almost all the assembly constituencies for the last two years. Sachin Pilot has been rarely seen in Delhi's power circles lately. He has been giving Vasundhara a tough time over local issues and this is clearly showing in opinion poll projections.
However Congress workers should not underestimate the potential of former CM Ashok Gehlot. Gehlot is a silent worker and he is popular among the public. Therefore, it would be too early to predict the name of the new Chief Minister.
Click Here to Watch Full Video | Get connected on Twitter, Instagram & Facebook