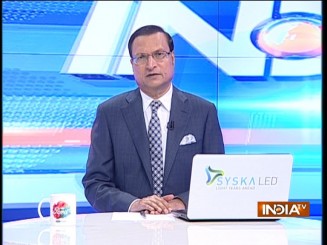 Prime Minister Narendra Modi on Tuesday launched his election campaign in poll-bound Karnataka by daring Congress President Rahul Gandhi to address rallies for 15 minutes without taking help of notes. He also dared Rahul Gandhi to utter the word 'Vishveshvaraiya' at least five times publicly. The Congress president while recently addressing an election rally had fumbled while remembering the great engineering icon, on whose birthday Engineers Day is celebrated all over India.
The Congress is worried over the strident posturing of Modi. Some political pundits say, the Prime Minister should be careful about the tone and tenor of his language, while some question why PM Modi becomes so aggressive during poll campaign.
Whenever Modi speaks on stage as Prime Minister, his speeches are well modulated and dignified, but at election rallies, Modi does not speak as a Prime Minister. He speaks as the star campaigner for his party, and there lies the difference.
As a campaigner, Modi adopts a strident language, which can hurt sometimes. Modi attacks Sonia Gandhi and Rahul Gandhi directly, but whenever elections are over, Modi is on record of having said that all leaders should leave behind the bitterness of poll campaigns.
The fact is that, neither he forgets, nor he lets other forget. That is Modi's speciality, and this puts him apart from other leaders. You will find more and more aggression in Modi's speeches as the campaign continues in Karnataka.