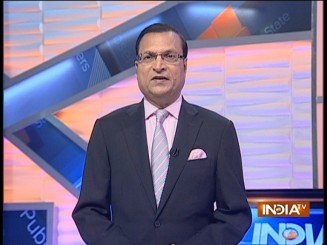 AIMIM chief Asaduddin Owaisi on Monday had questioned why the leadership was silent about praising five of the seven martyrs in Jammu attack who were Muslims. On Wednesday the Northern Army commander Lt Gen Devraj Anbu gave a brief reply: "Don't communalize martyrs. There are no castes, no religions in army".
Watching the visuals of thousands of mourners, both in Kashmir and Bihar, flocking at the funerals of martyrs, Owaisi may have realized his mistake.
In the Indian army, there are no distinctions based on caste or religion. A jawan lays down his life for the motherland. Everybody is an Indian. However, some Islamic clerics have been questioning why a Muslim regiment has not been raised in the army. Their argument: we have Rajputana Rifles, Gorkha Regiment, Maratha Regiment, Sikh Regiment, then why not a Muslim Regiment? The British rulers had raised these regiments based on social identities.
I think this should now end. We do not have dearth of national heroes, known for their bravery and valour, like Maharana Pratap, Rana Sanga, Chhatrapati Shivaji, Subhash Chandra Bose, Abdul Hamid. If the army starts naming regiments after our national heroes, nobody will raise such questions.
Click Here to Watch Video | Get connected on Twitter & Facebook