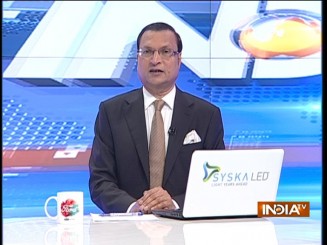 The early dawn attack on an Army station in Jammu by three terrorists led to the martyrdom of five jawans and a civilian, and ten people, including women and children, were injured. On Monday, Defence Minister Nirmala Sitharaman visited Jammu and said that the attack was perpetrated by Jaish-e-Mohammed terrorists who were controlled by their handlers based in Pakistan. Sitharaman clearly said, from evidences gathered from the slain terrorists, it was clear that Pakistan planned the attack. The Defence Minister issued a warning to say that 'Pakistan will have to pay for this misadventure.'
Three things are clear from the Defence Minister's statement. One, India has concrete evidence to establish Pakistan's hand behind the attack, and because of this, Sitharaman had to say that the evidences will be shown to Pakistan and the whole world. Naturally, the Defence Minister was not going to reveal at the press conference as to when and how 'Pakistan will have to pay for this', but one thing is sure. Pakistan will have to face the consequences .
Secondly, it is now clear that the Pakistan army has changed its overall strategy. Terrorist attacks are being carried out in places close to the border, and in those places, which have civilians or families of armymen in large numbers. During such attacks, it becomes difficult for the army to retaliate, keeping in mind the prospects of collateral damage in the form of civilian casualties. In such situations, the lives of innocent people are at stake.
The third and most vital thing is, these terrorists could not have carried out such brazen attacks without the support of some local people. Such fifth columnists will have to be identified and action must be taken against those who provided refuge and support to these terrorists.
Click Here to Watch Video | Get connected on Twitter & Facebook