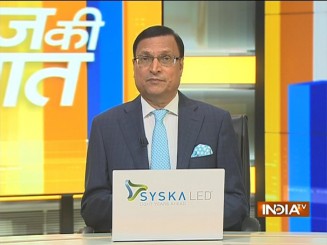 The disqualification of Congress leader Rahul Gandhi as a member of Lok Sabha underlines one vital point: Both sides have made a mountain out of a mole hill. In most of his public meetings, Rahul described Prime Minister Narendra Modi as a 'chor' (thief). His remark could have been ignored as a political statement, but when somebody filed a criminal defamation case, Rahul Gandhi could have chosen a way out. Had he told the court that he had no intention of maligning the entire community, which has Modi as the surname, that he regrets if his remark has hurt anybody, the court could have ended the matter immediately. But Rahul Gandhi insisted on not offering apology. This seems to be his habit. I feel, nobody would have demeaned oneself by tendering apology to a community. Now that the court convicted him and gave him two years' imprisonment, automatic disqualification from membership of legislature follows as per law. However, there was no need on part of the executive to show alacrity. The government could have waited for two or four days. It would not have mattered much. The Congress could have lost the opportunity in making it a big issue. The Congress party could have secured a stay on the conviction. Normally such things happen in defamation cases. If you look at it from BJP's point of view, its party leaders may be right in asking why Rahul Gandhi did not approach higher court after he was convicted. In Pawan Khera's case, the Congress rushed its lawyers to Supreme Court and got him immediate relief from arrest. Should one speculate that Congress deliberately wanted to blow Rahul's conviction issue out of proportion? Was Congress trying to project this as a big issue against Modi government in order to unite the opposition? I feel, the fire has been lit from both sides and the issue is being blown out of proportion. BJP alleged that Rahul defamed an OBC community (to which Modi belongs) and Congress alleged that Modi is scared because of Rahul's 'Bharat Jodo Yatra'. Both the parties know this very well that these points have nothing to do with Rahul's case and disqualification. Now that the issue has become political, it is bound to have far-reaching repercussions. In Urdu, there is a phrase: 'Baat Nikalegi Toh Door Talak Jayegi'.
A BHOJPURI STAR IN 'AAP KI ADALAT'
Bhojpuri super star and Gorakhpur BJP MP Ravi Kishan was the guest in my show 'Aap Ki Adalat' this week. He spoke about the funny names of his movies and their catchy songs. Initially, Ravi Kishan felt shy while facing such questions, but later said that he wants to apologize to the people of India for the funny roles that he played in his earlier days. After becoming a member of Parliament, Ravi Kishan is careful about selecting roles and films. He also commented on Rahul Gandhi being sentenced to two years' jail by a Surat court. Ravi Kishan is a popular celebrity in the Bhojpuri speaking belt. He has also worked with Telugu film stars Allu Arjun and Junior NTR. In all, he has worked in nearly 700 films in Hindi, Bhojpuri, Tamil, Telugu and Kannada. He told me why he decided to contest from Gorakhpur, which for the last 40 years, had been electing sadhus including Mahant Avedyanath and his disciple Yogi Aditynath. He also replied to my question why he is often seen whispering into Yogi's ear, and Yogi guffaws at his remarks. The 'Aap Ki Adalat' show is interesting and the manner in which Ravi Kishan replied to my questions deserves to be watched. Tune in to India TV on Saturday and Sunday night at 10 and on Sunday morning at 10 to watch this show.