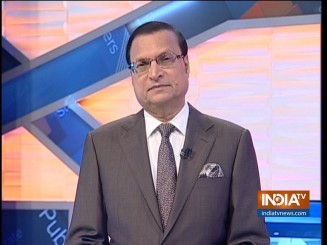 Veteran politician Dr Murli Manohar Joshi is 86 and he is part of the Marg Darshak Mandal of BJP. In the last Lok Sabha elections, Dr Joshi contested and won from Kanpur constituency. The party leadership had given him subtle hints several times in 2014 and 2019 to stay away from active politics and even offered him a Rajya Sabha seat, but the old veteran insisted that he would contest.
On Monday, Dr Joshi released a statement saying that the BJP organisation secretary Ram Lal has asked him "not to contest election from Kanpur or anywhere else". The statement itself was cryptic.
In the afternoon, BJP announced that Satyadev Pachauri, a minister in UP government, will be fielded as party candidate from Kanpur. Joshi thus joins the list of party veterans L K Advani, Shanta Kumar, B C Khanduri and Bhagat Singh Koshiyari who have been denied party tickets due to old age.
It could have been better if Dr Joshi had himself offered not to contest. This could have saved embarrassment both to him and the party leadership. There is no denying the fact that Dr Joshi spent almost his entire life in building the party, he became party president, he was HRD Minister in Vajpayee's government and he headed the party manifesto drafting committee several times. He contested and won LS seats from Allahabad, Varanasi and Kanpur.
As far as I know, neither the party had any ill feeling towards him, nor did he had any towards the party leadership. The only obstacle was his age and the party leadership has taken a correct decision in asking him to stay away from electoral contest.
The party leadership had to take into consideration the winnability issue for each and every seat in UP, because of serious challengers from the SP-BSP alliance, and the caste and community factors. The main battles of LS elections will be fought in Bihar, UP and West Bengal and the party leadership cannot afford to take risks.
Click Here to Watch Full Video  | Get connected on Twitter, Instagram & Facebook