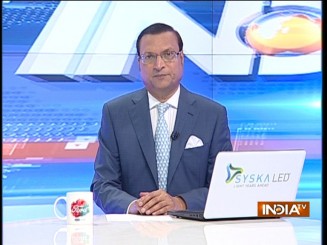 Aam Aadmi Party supremo and Delhi chief minister Arvind Kejriwal on Thursday tendered a signed written apology on his party's letterhead to Akali Dal leader and former Punjab minister Bikram Singh Majithia, who had filed a defamation case against him for levelling unsubstantiated charges of collusion with drug peddlers.
During the Punjab assembly elections, Kejriwal had called Majithia a "druglord" and had threatened to "drag him by his collar to jail", if his party came to power. Kejriwal's party lost the elections badly and Majithia filed a defamation case against him in order to redeem his family's honour. In his written apology, Kejriwal writes, "now I have learnt the allegations are unfounded… I hereby withdraw all my statements and allegations made against you and apologize."
Kejriwal is being lampooned on social media for his written apology. Dissident AAP leader Kumar Vishwas posted a caustic Hindi verse on his Twitter handle "Hum kya us shakhs par thooken, Jo khud thook kar chaatne me maahir hain", (why should I spit at one who himself excels in licking his own spit).
Well, Kejriwal excels in the art of apologizing. He had apologized to Union Minister Nitin Gadkari publicly in court and now he has apologized to Bikram Majithia. The inside story is that Kejriwal has already sent feelers to Finance Minister Arun Jaitley offering to apologize for his allegations about DDCA. He has already sent several messages to Jaitley, offering to apologize in return for withdrawing defamation cases from court. He has also promised never to level such charges in future, but he is yet to get any response from Jaitley. Former Delhi CM Sheila Dikshit has also filed a defamation case against Kejriwal, and there are chances that the latter may apologize to her too.
The reason why Kejriwal is on an apology spree is that he even lies to his lawyers. None other than Ram Jethmalani has disclosed this. Since Kejriwal has no evidences with him to back up his charges, nor has good lawyers, he is opting for the easiest way out: tendering apologies.
Click Here to Watch Video | Get connected on Twitter & Facebook