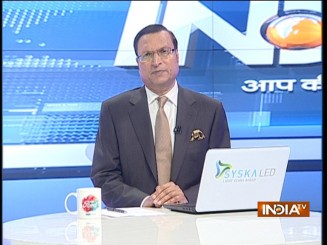 A concerted move has begun among 17 Opposition parties, as disparate as Congress and Aam Aadmi Party, Telugu Desam Party and YSR Congress, Shiv Sena and Nationalist Congress Party, Trinamool Congress and Left Front, Samajwadi Party and BSP, to press for the demand for replacing EVMs (electronic voting machines) with ballot papers in next year's Lok Sabha elections. A joint meeting will be held on Monday, which will be followed by a debate in Parliament, and then a joint delegation will meet the Election Commission. AIADMK, Biju Janata Dal and Telangana Rashtra Samithi have chosen not to support this demand.
It is not a fact that use of EVMs have always resulted in victories for ruling BJP. Congress had been in power at the Centre for ten years when EVMs were in use, it won the assembly polls in Punjab, the Congress-JD(S) came to power in Karnataka, the anti-BJP Mahagathbandhan defeated the BJP in Bihar on the strength of EVMs. At that point of time, none of these parties raised issues over EVMs, but when they lost the assembly polls in UP, Gujarat, Uttarakhand, Himachal Pradesh, Tripura, Assam and Manipur, they have started questioning the reliability of these electronic machines.
Detection of technical flaws in a few EVMs does not mean that all the EVMs are faulty. Last year, after the UP assembly polls, the Election Commission had thrown an open challenge to any party which can prove that EVMs can be tampered with. The EC even conducted a demo in front of political parties to show that these machines cannot be tampered with. And yet, questions are being raised.
The world in the 21st century is moving fast with the use of latest technology. It is , therefore, surprising that the opposition parties are trying to put the clock back to the 20th century, by demanding that EVMs be scrapped and paper ballots be used.
Click Here to Watch Full Video | Get connected on Twitter, Instagram & Facebook