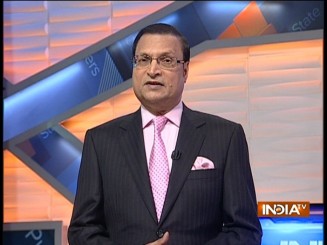 On Tuesday, Congress President Rahul Gandhi told mediapersons outside Parliament that the Gujarat polls have delivered BJP a 'zabardast jhatka' (strong shock), and the BJP promptly responded to say that Rahul was enjoying 'defeat as victory'. It also came to light that on Monday evening when Prime Minister Narendra Modi was addressing party workers after the twin victories in Gujarat and HP, Rahul Gandhi took time off to watch a Hollywood film at a cinema hall in Delhi. Rahul may have wanted to freshen up and seek relief from the hurly-burly world of politics, but when he will sit with his party leaders soon to analyze the Gujarat results, he may be shocked to find some harsh facts.
Rahul may notice that the BJP lost in those areas, where neither GST nor the Gujarat model were important issues. The farmers in the rural areas of Saurashtra belt voted against BJP because of low prices of cotton and groundnut. Rahul may also notice that in cities like Surat, Vadodara and Rajkot, where GST was the burning issue among traders, the Congress fared badly. In Patidar-dominated areas too, the Congress lost and the BJP performed better.
In his speeches, Rahul incessantly attacked Modi's Gujarat model, but 49 per cent of voters in Gujarat voted for Modi. The Gujarat poll results will also serve as a wake-up call, a warning from the voters, for BJP, which has to tackle the agrarian distress in rural areas on a war footing.
Click Here to Watch Video | Get connected on Twitter & Facebook