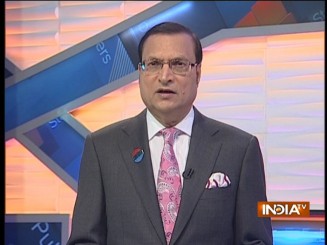 As eyewitness reports and videos of a mob killing a UP police inspector in Bulandshahr emerged, one thing seems to be clear. The violence that suddenly took place on Monday in Syana was not spontaneous. It seems to be part of a deeper conspiracy.
Bulandshahr is infamous for communal tension and illegal cow slaughter And yet, from Saturday till Monday, more than 10 lakh Muslim devotees took part in a massive congregation called Alami Tablighi Iztema. The local administration did not take this event seriously, and no precautionary steps were taken.
The congregation went on peacefully for two days, and on the last day, 30 to 35 cows were found slaughtered in the fields of Syana. This cannot be taken on face value as coincidence. It seems, there was a conspiracy to ignite communal flareup on a big scale across Bulandshahr district.
Cows were slaughtered in a forest near the fields in order to incite the feelings of Hindus. The conspirators succeeded in igniting tension, but the handful of 20 to 25 policemen posted at Syana police post acted bravely under the leadership of inspector Subodh Kumar Singh.
The local police tried its best to calm down tempers among the local villagers. The situation could have gone out of hand in Bulandshahr and the communal flareup could have spread to other districts of UP. The credit for preventing this goes to Inspecgor Subodh Kumar Singh, who deserves to be called a martyr.
The UP government must give all assistance to the family members of the slain inspector, but it needs to delve into the depth of the matter, and bring those conspirators to justice, who slaughtered cows in order to ignite communal riots.
Click Here to Watch Full Video | Get connected on Twitter, Instagram & Facebook