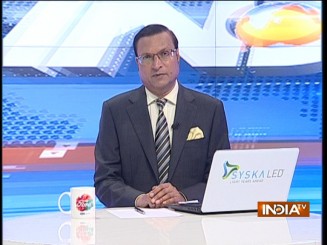 The United Kingdom High Court has allowed a consortium of 13 Indian banks to permit enforcement agencies to enter the sprawling estate of fugitive economic offender Vijay Mallya and seize his possessions to recover dues.
The former liquor baron has been staying in his estate in Tewin near London after fleeing India. Mallya owes the consortium Rs 6,203 crore plus interest, which comes to a total of Rs 9,863 crore. The court order clearly says that the High Court enforcement officer or his agent can enter the properties of Mallya and after search, can take possession of goods towards recovery of debts. It has allowed the enforcement officer to use "reasonable force, if necessary".
Mallya is also facing an extradition trial at the Westminster Magistrate's Court, and he is due to appear on July 31. India has sought his extradition and has conveyed its request at the highest level.
It appears that Mallya is now fighting a losing battle, and he may not be able to evade the hands of law. He will have to return to India and repay his debts. Mallya had last week written a letter to the State Bank of India expressing his willingness to auction his properties to repay the debts. He has also appealed before the Karnataka High Court. It seems that Mallya and his lawyers were aware of the adverse order that was to come from the UK High Court. The fugitive economic offender will now have to face the full brunt of law, which has been made stringent after he fled India to evade repayment of bank debts.
Click Here to Watch Full Video | Get connected on Twitter, Instagram & Facebook