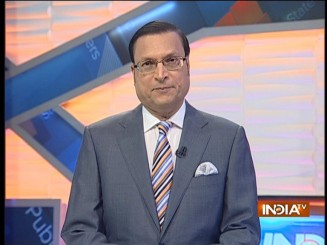 Today is the 143rd birth anniversary of Sardar Vallabhbhai Patel, India's first Home Minister, known as the Iron Man of India. On this occasion, Prime Minister Narendra Modi will dedicate to the nation the world's tallest statue, a 153-metre high Statue of Unity in Gujarat.
It is a fitting tribute to this great son of India, who, immediately after independence, went about with quick precision, strong political will and administrative efficiency to bring about the merger of over 550 diverse princely states into the Indian Union. Sardar Patel and his team patiently negotiated with all the princely states one by one and ensured that the princely states became part of free India. The map of India is what it is today, because of this Herculean effort.
Installation of a statue is not as important as developing the space around the statue. The entire space surrounding the Statue of Unity has been developed as a tourist spot. There is a viewing gallery offering a 360-degree view, a flower valley created by skilled artisans, a museum, and a boating place.
The tourist spot is going to provide immense job opportunities to the people of Narmada district. This was a plan, which Narendra Modi could have envisioned, when he was Chief Minister, and the entire credit goes to him for bringing this dream project to reality.
Click Here to Watch Full Video | Get connected on Twitter, Instagram & Facebook