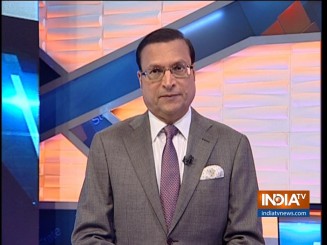 London police on Tuesday swooped down on fugitive Nirav Modi at a local bank where he had gone to open an account. He was produced at a London court on Wednesday where the magistrate rejected his bail application and sent him to custody till March 29. The magistrate termed Nirav Modi as "a flight risk", meaning that he could jump bail and flee the UK.
The fugitive diamantaire has been charged with conspiracy to commit fraud and conspiracy to conceal criminal property. Nirav Modi will now appear before the chief magistrate on March 29. CBI and Enforcement Directorate officials believe that the process of Nirav Modi's extradition will be faster compared to the long drawn-out exercise currently going on for Vijay Mallya's extradition.
The two cases are not similar. Fugitive industrialist Vijay Mallya had gone to the UK on a valid passport and his passport was revoked later. Nirav Modi travelled to many countries and entered the UK illegally on a revoked Indian passport. Indian government's requests for extradition of both these fugitives are pending before the UK authorities.
Both the CBI and ED have filed detailed charge sheets listing documentary evidence on bank forgery for issuing fake LoUs (letters of undertaking), e-mail conversations, bank transfers and use of shell companies for laundering money in at least 15 countries, including the UK. In their charge sheets, the CBI and ED have documented illegal laundering of nearly Rs 6,400 crore out of Rs 7,000 crore allegedly siphoned off from Punjab National Bank. Nirav Modi's properties in India are being attached.
The arrest and the process of extradition of Nirav Modi will surely add a feather to the cap of Prime Minister Modi, who will be campaigning across the country. The message that will be conveyed to the people is that the 'chowkidar' is doggedly hunting down the 'chors' (thieves). This, in effect, may take the wind out of the sail of Rahul Gandhi's slogan 'chowkidar chor hai'.
Click Here to Watch Full Video  | Get connected on Twitter, Instagram & Facebook