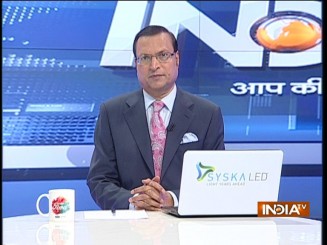 All the main opposition parties in West Bengal – BJP, CPI(M) and Congress – have alleged that the Trinamool Congress has nearly "hijacked" the panchayat elections due on May 1, 3 and 5, by "forcibly" preventing opposition candidates from filing their nominations. The state ruling party, on its part, has rejected the charges and has claimed that opposition parties are unable to "find" candidates because of what it called "lack of organisational strength".
The truth is, however, completely different. Suspected TMC activists hurled bombs injuring two former CPI(M) MPs when they went to file nominations. In one district, TMC supporters attacked and killed a BJP candidate when he went to file his nomination. There have been clashes between the opposition and TMC workers in most of the districts, vitiating the atmosphere that is required for a free and fair poll. In Birbhum and Murshidabad districts, the TMC has already "cornered" several panchayat samiti and zilla parishad seats as its candidates were "elected unopposed" in the absence of opposition. News channels have telecast videos of how TMC supporters beat up the daughter of a BJP candidate near Kolkata, when the latter went to file his nomination.
The role of the State Election Commission has become suspect under such circumstances. The State Election Commissioner on April 9 extended the last date of filing of nominations by one day, but after he was pressurized, the notification was promptly withdrawn.
Questions are now being raised about the credibility of the State Election Commission. One can understand the state administration and the police bowing to unreasonable diktats from their political masters, but it would be a black day for democracy, if the state election commission starts working under the pressure of the state government and ignore acts of violence and intimidation against opposition activists.
Click Here to Watch Video | Get connected on Twitter & Facebook