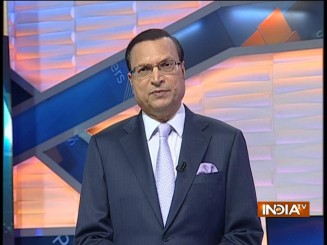 It has now come to light after a gap of seven years that the then Chief Minister of Uttar Pradesh Mayawati had declared one of her residential bungalows as Kanshi Ram Memorial. This was done surreptitiously on January 13, 2011 by the UP cabinet, and it was pointed out by BSP leader Satish Misra when he, with a delegation of BSP leaders, called on Chief Minister Yogi Adityanath on Friday.
The BSP delegation told Yogi that Mayawati occupied only two rooms in the bungalow 13A, Mall Avenue. The BSP had hurriedly installed a signboard 'Shri Kanshi Ramji Yadgar Vishram Sthal' on May 21, after the former CM was served notice on May 17 to vacate it in compliance with a Supreme Court order.
BSP leader Satish Misra also pointed out to Yogi that no notice has yet been given to Mayawati for moving out of her 6, Lal Bahadur Shastri Marg bungalow, which was allotted to her a a former CM. The party has requested that Mayawati be allowed to stay in two rooms of the "memorial", which includes a library, statues, murals and other artefacts related to the late Kanshi Ram. The party has said that if a notice is issued to vacate the second bungalow, it will be complied with.
The Supreme Court had on May 7 issued an order directing the state government to ensure that all government bungalows allotted to six former chief ministers including Mulayam Singh Yadav, Akhilesh Yadav, Rajnath Singh, Kalyan Singh, N D Tiwari and Mayawati be vacated. The apex court had pointed out that once a chief minister demits office, he or she comes at par with the common man.
While Home Minister Rajnath Singh and Rajasthan Governor Kalyan Singh have decided to vacate their bungalows, Mulayam Singh Yadav and Akhilesh Yadav have sought two years' time. N D Tiwari's wife Ujjwala has sought more time to vacate pleading that her 92-year-old husband was in the "last stages" of his life.
As far as the Kanshi Ram Memorial is concerned, the UP cabinet has powers to rescind its decision taken seven years ago. The Supreme Court is keeping a close watch, as it is wary about the intentions of politicians, who try every subterfuge to retain government properties built with taxpayers' money.
Click Here to Watch Video | Get connected on Twitter & Facebook