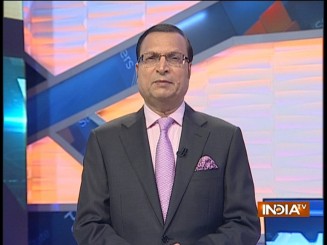 More than 15,000 migrant workers from Bihar and Uttar Pradesh have fled Gujarat so far in an exodus triggered by hate attacks following the rape of a 14-month old girl belonging to Thakor caste in Sabarkantha, Gujarat. Workers from Bihar and UP have been threatened by local goons belonging to Thakor Sena to leave the state, and in several cases, innocent labourers have been thrashed leading to the exodus.
The exodus has resulted in tremendous financial loss to local industries, particularly ceramic, where migrant labourers have been working. Workers from Hindi-speaking states used to get good wages in these factories, and these people were the real ambassadors for Gujarat. They used to spread the message in Bihar and UP about how peaceful the state of Gujarat was, and how they were getting good remuneration for their work.
A handful of leaders, in order to score political points, spoiled the peaceful atmosphere. These leaders are enemies of society. Congress MLA Alpesh Thakore, in his new 'avatar' as a Thakore community leader may give any number of excuses to say that the video portraying him to be making provocative speeches, was of a meeting which took place 20 days before the rape incident. His arguments may be correct, but because of such provocative speeches, an atmosphere of hate was created, and the child rape incident added fuel to fire. Supporters of Alpesh Thakore exacerbated the situation by thrashing innocent labourers from Bihar and UP, giving rise to the exodus.
I would like to appeal to all sections of society in Gujarat, Bihar and UP to calm down and help in bringing back normalcy in Gujarat. Parochialism will not solve any problem.
Click Here to Watch Full Video | Get connected on Twitter, Instagram & Facebook