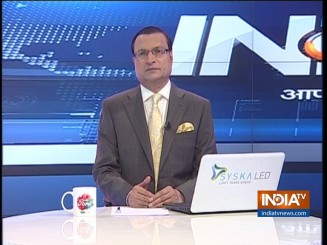 The nation should wake up to the fact that the rot has set in deep inside our judicial custody system, where a gangster in UP has the gumption to get a Lucknow businessman kidnapped, brought to Deoria jail, and thrashed by his goons inside the gangsters' barracks. Nobody can even imagine about a gangster hijacking a jail administration in this manner. Earlier we had seen how gangsters in some jails manage to get VIP facilities and organize parties inside their barracks, but this one takes the cake.
Let me recapitulate from the beginning. Former Samajwadi Party MP and Allahabad gangster Atiq Ahmed was in Deoria jail, facing multiple cases of murder and other heinous crimes. He got a Lucknow real estate businessman Mohit Jaiswal kidnapped on December 26, brought to Deoria jail the same day, and his henchmen beat him black and blue in front of other inmates and jail staff.
According to Mohit Jaiswal, he was forced to sign on blank papers and cheques, and his finger bones were broken. He alleged that policemen and jail staff stood silent, when he was being brutally beaten up. He was let off with a warning from the gangster asking him to either pay up or face death. According to the businessman, Atiq Ahmed told him that he could have eliminated his entire family, had he been staying out of jail.
After he was let off, the businessman went to the police and filed his FIR, and it was then that senior police officials sat up and took notice. Mohit Jaiswal also submitted audio recordings of his conversations with Atiq Ahmed over phone prior to the kidnapping, in which the don was heard threatening to eliminate his entire family.
According to the businessman, Atiq Ahmed had demanded money from him two years ago, and at that time he had paid the extortion money. Two months ago, two of Atiq's henchmen again demanded extortion money, but the businessman refused. The henchmen forcibly took possession of his office, and forced Mohit and his sister to give digital signatures to 'approve' the inclusion of the names of the henchmen in his company.
On Sunday, the DM and SP of Deoria went with more than 200 policemen to the jail, and searched every nook and corner for evidences. It was found that all the CCTV cameras placed inside the jail were working on the day of the raid, but were found switched off on the day the businessman was beaten up inside the barracks. The DM said that the remaining CCTV footage that was available had been tampered with. The Deputy Jailor, Head Warden and two other jail staff were suspended, and Atiq Ahmed was shifted from Deoria to Bareilly jail. The Jailor has been transferred and departmental action has been initiated against some other staff.
Atiq Ahmed is notorious for indulging in heinous crimes like murders, extortion and kidnapping, whether he stays inside the jail or outside. He has been an MLA and an MP. He was earlier in Samajwadi Party and later joined the BSP. He fought the Phoolpur byelection as an independent, but lost.
Atiq Ahmed entered the world of crime at the age of 17. The first case filed against him was that of a murder. There are more than a dozen cases slapped against him under Gangsters Act. Once inside the jail, the gangster secured help from jail staff to run his network. The manner in which he got the businessman abducted, then brought to jail and thrashed in front of him, speaks volumes about the rot that has set inside our system. Time to ponder.
Click Here to Watch Full Video | Get connected on Twitter, Instagram & Facebook