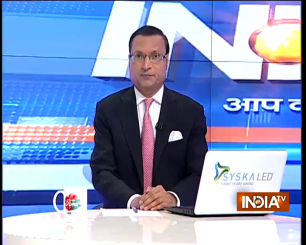 The recent seizure of Rs 97 crore demonetized currency notes in Kanpur by UP police and NIA raises several questions. Since the currency notes are no more legal tender and are worthless pieces of paper, why were these currency notes kept hidden? UP police says, the currency notes were seized from a locked house and "negotiators" who promised to get these exchanged were arrested. Sixteen persons, including a builder and a professor, have been arrested and Income Tax officials have been informed.
One theory that is being floated is that the demonetized notes might have been kept for exchange through the Nepal, Bhutan routes, but the Reserve Bank of India clarified that demonetized currency notes were no more legal tender in those two neighbouring countries too.
Another theory was forwarded that several rural cooperative banks were yet to deposit demonetized notes with RBI, but Finance Ministry officials ruled out any such possibility. UP police officials have decided to seek the help of RBI to decide about what to do with the seized notes. RBI officials say that the demonetized notes are now nothing but worthless pieces of paper. The question that remained unanswered is: then why were these demonetized notes kept hidden? Any logical answer can come only after interrogation of those who have been taken into custody after the seizure of these notes.
Click Here to Watch Video | Get connected on Twitter & Facebook