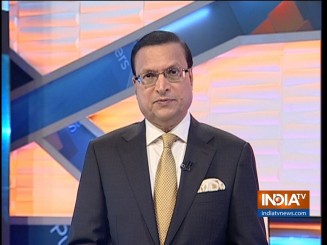 The death of two persons and injuries to 27 others in a grenade blast at the Jammu bus stand on Thursday clearly points to a shift in the strategy of terror outfits and their handlers sitting across the border after India carried out sir strikes deep inside Pakistan.
They used a modus operandi in which it was impossible to prevent such an attack. A Kashmiri teenager with a red coloured rucksack on his back reaches Jammu from Srinagar by bus, throws the grenade under a bus, and then takes a bus ride back. Fortunately the color CCTV footage identified him, and the Jammu police nabbed him at the Nagrota check post within hours. The attacker claims that he was asked by a Hizbul Mujahideen commander to carry out this heinous job.
No amount of surveillance can prevent such attacks and the credit must go to Jammu and Kashmir police for nabbing the attacker in a span of four hours.
I would like to repeat what I had said a week back. Such terrorists mix with the common people, carry out their perfidious acts and then escape taking advantage of the crowd. It is not possible for the police or security agencies to nab such terrorists. The public at large must keep their eyes and ears open and watch for any suspicious person or activity. They must immediately inform the police to prevent such attacks. We should remember why Prime Minister Narendra Modi said that if 130 crore Indians remain ever vigilant, terrorists can never achieve their objectives.
I shall now mention an unfortunate incident that took place in Lucknow.
Some self-styled saffron activists beat up two Kashmiri traders selling dry fruits on a pavement, but were stopped due to timely intervention by a local citizen. The act of a handful of such people makes 130 crore Indians hang their heads in shame. The video of such hooligans thrashing Kashmiris became viral on the social media and bought a bad name to our country. Pakistan misuses these videos for its own benefit and terrorists use them to brainwash teenagers in Kashmir to instill a sense of hatred towards India.
Such hooligans must be given a severe and exemplary punishment and videos of such punishment should be forwarded on social media so that such fanatics may fear while committing such acts in future. The world can then see that India is a country that upholds the rights of all its citizens, irrespective of religion, caste, gender or class.
Click Here to  Watch Full Video | Get connected on Twitter, Instagram & Facebook