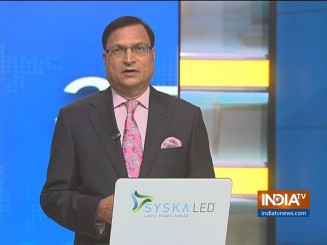 The revelation on Monday that a Chinese company has been indulging in data mining and tracking of movement through Artificial Intelligence tools of more than 10,000 Indians, including the President, Prime Minister, top politicians and people in their close circles, has now become a major cause for worry.
The Chinese company Zhenhua Data Information Technology, a Shenzhen-based technology firm which claims to work with intelligence, military and security agencies of China, had designed and deployed these tools to monitor Indian political leaders, army officers, Moon mission and Mars mission scientists, atomic energy experts, industrialists, chief ministers and opinion makers. Names of scores of MPs, MLAs and city mayors are in the list.
One can easily guess what Chinese intelligence and security agencies will do with this huge mass of information relating to VVIPs from India. The bigger threat is psychological warfare judging from the intent to use such information to influence domestic policy. The Chinese company has mined data of people who have a say in India's governance.
The list of people whose data have been mined is mind boggling: President Ramnath Kovind, PM Narendra Modi, Congress President Sonia Gandhi, several union ministers, chief ministers Mamata Banerjee, Shivraj Singh Chouhan, Ashok Gehlot, Capt. Amrinder Singh, Yogi Adityanath, Naveen Patnaik, Hemant Soren, Trivendra Rawat, Uddhav Thackeray, nearly 350 MPs, CDS Gen. Bipin Rawat, all three service chiefs, nearly 60 senior serving officers of armed forces and 15 retired senior armed force officers. The list also includes Chief Justice of India S. A. Bobde, Justice A M Khanwilkar, CAG G. C. Murmu, industrialists Ratan Tata and Gautam Adani. The motive is clear: the Chinese company was mining data and handing them over to Chinese intelligence agencies for research. This is called 'hybrid warfare'.
Set up in April, 2018, this Chinese company has nearly 20 processing centres in different cities of China. The Chinese government and Chinese army are its biggest customers. The company targets politics, business, judiciary, government, technology, media and civil society. The company keeps a watchful eye on social media activities of each of these individuals: what they write, what they like and what comments do people give on their posts. The company tracks live locations of these individuals, their friend lists: in short, all the digital footprints of an individual are kept under watch by this company. An information library is created and this is shared with Chinese security agencies. All these activities clearly violate the major provisions of India's Information Technology Act, 2011.
Hybrid warfare is a sort of proxy war intended to gain psychological dominance over the enemy. In hybrid war, tools of conventional war are blended with psychological operations and cyber war. It is not fought with weapons. The aim is to bring about change in the mindset of people of the enemy country. Rumours, fake news and misinformation are spread through hybrid warfare and the aim is to gain dominance without use of military. For example, during the Lebanon war in 2006, Hezbollah used fake news and information to carry out psychological war and misguide the general public.
Zhenhua Data Information Technology's data mining of leaders is not confined to India alone. China has created a big global data base that is used for intelligence operations. China had been keeping surveillance on 2.4 million individuals across the world, out of which nearly 10,000 belong to India. Nearly 35,000 individuals in Australia including their Prime Minister, had been kept under surveillance by this Chinese company. The list includes 52,000 Americans including top politicians and businessmen. Zhenhua Data is directly connected with the Communist Party of China and its security agencies. India, US, Australia, UK, Canada, Indonesia and Malaysia are some of the countries where this company keeps surveillance. This company has also done data mining of individuals in India found involved in terrorism, narcotic smuggling, financial bungling and corruption. China can easily blackmail these individuals who are enemies of India.
I hope Communications and IT Ministry will take stringent steps to put an end to the nefarious activities of people associated with this Chinese company engaged in surveillance and data mining, and take them to task. The sooner, the better.