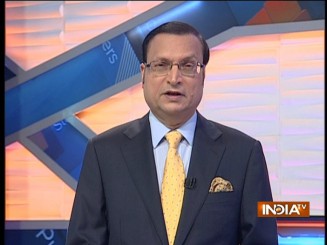 The Archaeological Survey of India has barred offering of namaz at the mosque inside the world famous Taj Mahal premises, except on Fridays, in compliance with a Supreme Court order given in July this year. Since the Taj Mahal is closed for public on Fridays, local Muslim residents are allowed to offer namaz at the mosque only on Fridays between 12 noon and 2 pm, without any entry fee. On other days, any visitor, who had bought an entry ticket, could offer namaz at the mosque until now. On Sunday, the ASI officials locked the 'vazu tank', where namazis clean themselves before offering prayers.
The local Imam and the Taj Mahal Intezamia Committee has questioned the ASI order saying that namaz was being offered for the last many years, and there was no reason why it was being stopped. The ASI has said that it was only complying with the Supreme Court order.
The apex court, in its order, has clearly stated that the Taj Mahal was one of the seven wonders of the world and the monument should be preserved. The bench of Justice A K Sikri and Justice Ashok Bhushan had then questioned, "Why for such prayers, they should go to Taj Mahal? There are other mosques also. They can offer their prayers there."
One basic fact should be noted. The Taj Mahal is not a religious place, it is a monument, a mausoleum. Hence the issue should not be viewed from a religious point.
Secondly, the Taj Mahal is one of the most beautiful monuments of the world, it needs to be carefully preserved. It is part of our national heritage and it is the responsibility of all Indians to ensure that this heritage is preserved. The Supreme Court, after due consideration, had given the order and the ASI is only implementing it. There is no point in opposing this order.
Click Here to Watch Full Video | Get connected on Twitter, Instagram & Facebook