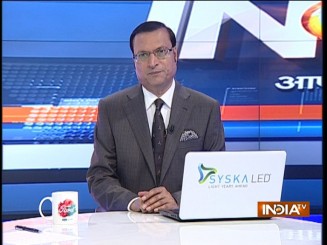 The Supreme Court on Friday granted women of all ages the right to enter and perform prayers at the famed Sabarimala temple in Kerala, reversing the 800-year-old tradition of not allowing women in the 10-50 menstruating age group into the shrine. The Constitutional Bench in a 4-1 judgement said that denial of entry to women to the shrine was "derogatory" to them. The bench said that "patriarchy in religion cannot be permitted to trump over the element of pure devotion born out of faith and the freedom to profess and practise one's religion".
The apex court's verdict is a welcome step. Any religious or cultural tradition, howsoever ancient, cannot be supported simply on the ground that it is 800 years old. Culture and traditions change with the times, and the thought process of people at large needs change.
In an era, when women are flying jet fighter planes, zooming off to space, and are working on landmark inventions, with women working as our Defence and External Affairs Ministers, such a bar on entry of women into temples needs to be discouraged. Such a ban is illogical too.
There are many other temples in India that disallow entry of women. The managements of those temples should ponder over the SC verdict, and they should, on their own initiative, allow female devotees to enter the shrines.
I would like to point out here that such retrograde practices should end not only in Hindu temples but also in shrines belonging to other religions. It is better that the managements of these shrines take the initiative on their own. We are living in the 21st century, and we simply cannot refuse equal rights to nearly half of our population .
Click Here to Watch Full Video | Get connected on Twitter, Instagram & Facebook