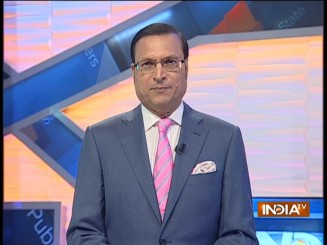 A five-judge bench of the Supreme Court on Thursday in a unanimous landmark judgement legalized consensual sexual relations among gay adults, hitherto considered a crime under Section 377 of Indian Penal Code. The apex court thus declared a two-judge bench decision in 2013 prohibiting gay sex as "arbitrary, fallacious and retrograde". The apex court clearly said "history owed an apology to LGBTQ (lesbian, gay, bisexual, transgender, queer) members and their families for the wrongs inflicted on them".
Homosexuality, gay, same sex and lesbian, you call it by whatever name, is not a disease. One can call it a genetic flaw or a hormonal disorder. It could be different from heterosexuals, but you cannot blame anybody for that, nor should one hate anybody because of that, and neither should one make fun of such people. In today's modern society, we cannot force any homosexual rom hiding the person's sexual proclivity.
The Supreme Court has rightly said that homosexuality is not a crime, and societal morality cannot violate the fundamental rights of even a single individual. Justice Rohinton Nariman said, 'Persons who are homosexuals have a fundamental right to live with dignity..We further declare that such groups (LGBTQ) are entitled to the protection of equal laws, and are entitled to be treated in society as human beings without any stigma attached to any of them."
I believe this is easier said than done. Our society has certain preconceived notions about homosexuality, and the apex court's verdict may be difficult to implement in society by force. We may need more time for society to understand the need for equal rights of homosexuals, and the law cannot be enforced with a stick. Justice Nariman has rightly said that the verdict needs to be widely publicized in society.
Homosexuals should also understand that our society presently does not allow excessive sexual permissiveness in public places. They will have to exercise patience and caution. And the most important thing is: Homosexuals should accept that their sexual choice is purely a personal matter, and it is better that if they avoid indulging in consensual gay sex in public places. Otherwise, such an act can come under the purview of law that disallows obscenity in public places.
Click Here to Watch Full Video | Get connected on Twitter, Instagram & Facebook