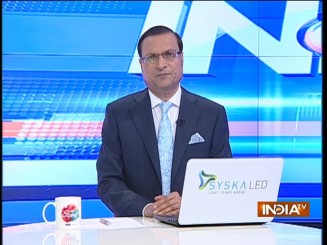 The Supreme Court on Friday took a balanced view in the ongoing feud between top CBI officials, by refusing to give immediate stay on the government order sending CBI director Alok Verma on leave.
It also directed the CVC probe against Verma to be completed within 14 days under supervision of a retired SC Judge A K Patnaik, and restrained the interim director M. Nageswara Rao from taking any major policy decision.
Had the apex court stayed the government order sending Verma on leave, it could have been a major embarrassment for the Centre and would have come as a big boost to Congress President Rahul Gandhi, who led countrywide protests by his partmen on Friday against the Centre's role in the CBI feud.
Rahul Gandhi has been alleging that the CBI director was going to order probe into the Rafale deal, but he was sent on leave to scuttle the probe. Rahul Gandhi should understand that the government's step to untangle the CBI mess has nothing to do with Rafale deal. Neither was there any file in CBI on Rafale, nor any inquiry ordered.
To allege that the Prime Minister Narendra Modi removed the CBI chief because he was going to probe the Rafale deal, may be a good political move for Rahul Gandhi, but this charge is not supported by facts. The Congress had hoped that the Supreme Court would stay the order against Alok Verma, but it did not happen. Naturally, the protests fizzled out soon after the SC gave its order.
Click Here to Watch Full Video | Get connected on Twitter, Instagram & Facebook