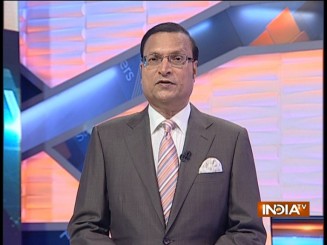 The Supreme Court on Tuesday asked Parliament to come up with a stringent law to curb incidents of lynching that are taking place in several parts of the country. In the last one year, 27 individuals have been lynched in nine states, with Maharashtra leading the other states of Jharkhand, Tripura, West Bengal, Karnataka, Tamil Nadu, Telangana and Assam. Different political parties are in power in these states, and, therefore, a single political party or a government cannot be blamed.
The apex court clearly said, "horrendous acts of mobocracy" cannot be allowed and "extra-judicial acts, such as cow vigilantism" have to be nipped in the bud. The trend began with self-styled cow vigilantes, who were then warned of stern action publicly by Prime Minister Narendra Modi, but now there has been a spate of mob lynchings targeting people believed to be child snatchers, usually on the basis of fake information spread through WhatsApp messages.
The Supreme Court has recommended that Parliament should create a separate offence for such crimes and install the fear of law in the minds of offenders. The court set out elaborate guidelines for the Centre and states to follow in such cases, and also asked them curb circulation of inflammatory messages. Both the Centre and state governments should understand the spirit in which the apex court has issued these stringent guidelines. The sooner a law is enacted by Parliament, the better.
Click Here to Watch Full Video | Get connected on Twitter, Instagram & Facebook