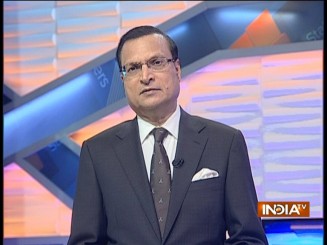 The Mumbai film industry lost one of its best female actors when Sridevi suddenly passed away in a hotel in Dubai. It shocked and jolted an entire nation. Sridevi was 54 and the death was sudden. Dubai police has said that her death was due to 'accidental drowning' inside a bathtub in her hotel room. Soon thereafter, there was a barrage of wild speculations over her death.
Millions of fans are saddened over such unnecessary speculations. There were baseless rumours circulating on social media. Politician Amar Singh, a close friend of the Kapoor family, has rightly said two things: One, most of the speculations being made about Sridevi's death are baseless. Sridevi and her family members were not in any financial crisis. Two, her relations with her husband Boney Kapoor were normal and they were awaiting the release of their daughter's movie. To sum up, Sridevi was happy and contented with her family life.
Amidst all these speculations, one should not forget that Sridevi was one of the most accomplished actresses of her times. The late Yash Chopra had once remarked that Sridevi was a 'switch on, switch off' actress. When the camera was off, she used to withdraw in her shell, and the moment the camera was rolling, she acted impeccably. Sridevi had no formal education, because she had started acting in movies from the age of four. She was not an extrovert and she never gave too many interviews. Her films used to become hits solely on the acting prowess of the lady. Her very persona exuded each and every nuance of acting. Sridevi should be remembered not for unnecessary speculations about her demise, but for her sterling contribution as a great female actor to the Indian film industry.
Click Here to Watch Video | Get connected on Twitter & Facebook