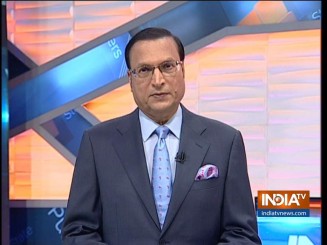 The Congress Party had to face acute embarrassment on Friday, when Prime Minister Narendra Modi took up a seemingly dismissive remark "hua toh hua" made by Rahul Gandhi's adviser Sam Pitroda over the 1984 anti-Sikh riots. There were strong protests by Sikh organisations in Delhi and Punjab and the party's effigy was burnt.
Prime Minister Narendra Modi while addressing election rallies on Friday sarcastically pulled up the Congress for Pitroda's "hua toh hua" remark, and said this revealed the mindset of the Congress leaders towards the anti-Sikh pogrom that took place soon after the assassination of the then PM Indira Gandhi by her Sikh bodyguards in 1984.
In the evening, Congress President Rahul Gandhi tweeted: "I think what Sam Pitroda Ji said was completely out of line and he should apologise for it. I think 1984 was a needless tragedy that caused tremendous pain. … The Former PM Manmohan Singh Ji has apologised. My mother Sonia Gandhi Ji has apologised. .. What Mr Sam Pitroda has said is absolutely and completely out of line and is not appreciated. I will be communicating this to him directly. He must apologise for his comment."
Clearly the party president is rattled, but this is not the first time Sam Pitroda has made comment that is out of line. He had made the remark that the Rs 72,000 to be disbursed annually to poor families under NYAY scheme will be managed by taxing the middle class, which he said was selfish. Rahul Gandhi had to deny this in almost every rally and he had to tell voters that the middle class will not be burdened.
Sam Pitroda had also questioned the outcome of Balakot air strike and he had given Pakistan a clean chit for 26/11 Mumbai terror attacks. By scoring self-goals, Pitroda has allowed BJP to become aggressive again. He has rubbed salt into the wounds of Sikh voters who will be going to the polls in Delhi and Punjab. It is a strange coincidence that during every major election, somebody from the Congress has been scoring self-goals.
The "hua toh hua" remark by Sam Pitroda is not only insensitive towards the 1984 riot victims, but has also angered the Sikh community across India. Naturally, senior Congress leaders are now questioning, "Yeh Kya Hua".
Pitroda has been active in the Congress since the days of Late Rajiv Gandhi, and nowadays he is considered adviser and "political guru" to party president Rahul Gandhi. He had been claiming that it was he who has been the brain behind the political evolution of Rahul Gandhi as a leader.
For the Congress, it will be difficult for the party to distance itself from Pitroda. Remember Mani Shankar Aiyar, who had taunted Narendra Modi as a 'chaiwala' during the 2014 Lok Sabha elections? He had called Modi a "neech" during the Gujarat elections.
It seems during every election, some Congress leader pops up to score a self-goal by shooting off his mouth. The party leadership should be wary, now that the electioneering is entering its last phases.
Click Here to Watch Full Video| Get connected on Twitter, Instagram & Facebook