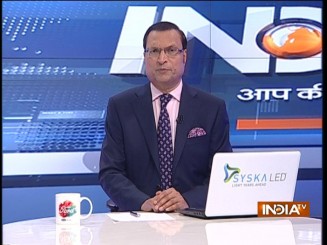 The Supreme Court, on Monday, in a scathing judgement quashed the law enacted in Uttar Pradesh allowing former Chief Ministers to retain their official bungalows. The apex court said, "a former chief minister is only a commoner and not a special class of citizen, who can enjoy privileges, perks and official bungalows at taxpayers' expense for his entire lifetime.
In its verdict, the apex court observed that the Constitution recognises only "one single class of citizens with one singular voice (vote)". The exceptions to this rule, it said, is confined only for the protection of backward classes, women, children, SC/ST and minorities. "A special class of citizens is abhorrent to the constitutional ethos", the court said. The apex court had expanded the petition to cover all the other states.
On the face of it, it seems strange that former chief ministers should be allotted official bungalows in the state capital for the rest of their lives. I want to cite one example. Ramnaresh Yadav was chief minister of UP for two years from 1977 to 1979. He became the Governor of Chhattisgarh in 2014. Later he was given charge of Governor for Madhya Pradesh, but he continued to retain his official bungalow in Lucknow.
Ramnaresh Yadav used to stay in the Bhopal Raj Bhavan, while his son used to stay in the official bungalow in Lucknow. Similarly, two former CMs father-son duo Mulayam and Akhilesh Yadav live in adjacent official bungalows in Lucknow. Former CM Mayawati went to the extent of amalgamating three government bungalows to make one official bungalow for her use. Former CMs Rajnath Singh and Kalyan Singh also retain official bungalows in Lucknow.
With the Supreme Court giving its verdict, all these former chief ministers will have to vacate their bungalows. I hope this will be enforced in other states too.
Click Here to Watch Video | Get connected on Twitter & Facebook