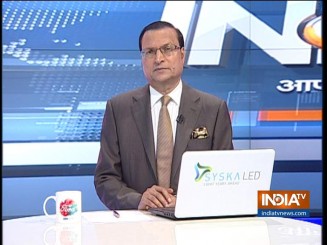 Prime Minister Narendra Modi on Monday continued his attacks on Congress and party chief Rahul Gandhi over the controversial "hua toh hua" ( it happened, so what?) remark made by Rahul's guru Sam Pitroda relating to 1984 anti-Sikh riots.
At a rally in Bathinda, and in rallies in other states too, Modi described Congress as "a party with a confused leader and diffused thinking". Modi asked whether Rahul Gandhi reprimanded Pitroda for "revealing" what Rahul's family thought of the 1984 riots.
The Prime Minister said, the "hua toh hua" remark by Pitroda, whom he described as "a mentor who has specially come from America", "reflects the party's thinking and arrogance".
Punjab is going to the polls for 13 Lok Sabha seats on May 19 in the last phase. Since the 1984 anti-Sikh riots is a highly emotive and painful issue among voters of Punjab, Rahul Gandhi has publicly said that he has reprimanded Pitroda and asked him to apologize for the remark.
This "self-goal" by Pitroda has given Modi a handle to beat the party with. In rally after rally, the Prime Minister is linking all other mistakes of the Congress era with this "hua toh hua" remark, to the glee of his listeners.
Politically, this objectionable remark by Pitroda, who has already apologized, is going to cost the Congress heavily in Punjab.
Click Here to Watch Full Video| Get connected on Twitter, Instagram & Facebook