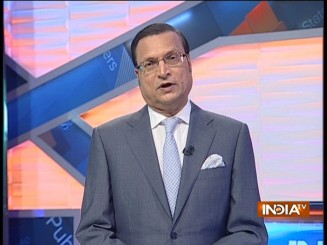 Congress President Rahul Gandhi's remark in London that his party "had no role" in 1984 anti-Sikh riots that claimed more than 3,000 Sikh lives, has rekindled a fierce debate in India. Both the BJP and Shiromani Akali Dal have criticized the Congress President for trying to absolve his party of the sins of 1984 Sikh massacres. Punjab Chief Minister Capt Amarinder Singh has said that Rahul was 14 year old at that time and only some Congress leaders were involved in the massacres.
The question is not about Rahul Gandhi's involvement in 1984 riots, but about the connivance of his party in the massacres of Sikhs.
It is a historical fact that former Prime Minister Indira Gandhi was assassinated by her two Sikh bodyguards, and this led to widespread riots in Delhi and other cities. As a reporter during those days, I have been an eyewitness to how Sikhs were killed by rioters. There is no iota of doubt that several Congress heavyweight leaders were involved in those massacres. It was only after the massacres were over that the new Prime Minister Rajiv Gandhi made the infamous remark that 'when a big tree falls, the ground beneath the tree does shake'.
It was because of their involvement in massacres that the Congress party later sidelined its stalwarts like Har Kishen Lal Bhagat, Jagdish Tytler, Sajjan Kumar and Dharam Dass Shastri. It was because of the sins of 1984 that Dr Manmohan Singh, after becoming Prime Minister, went to the Golden Temple and offered public apology. Even Rahul Gandhi, in an interview four years ago, had confessed that some leaders of the Congress were involved in the riots. Despite all this, Rahul's assertion that the Congress party "had no role" in 1984 riots is surprising, and it does not hold water.
Click Here to Watch Full Video | Get connected on Twitter, Instagram & Facebook