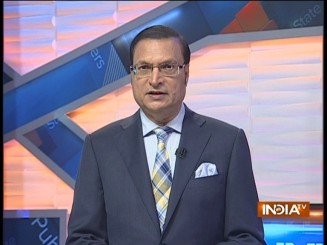 Congress President Rahul Gandhi has embarked on a 12-day pilgrimage to Kailash Mansarovar in Tibet via Nepal. Today he also paid obeisance at the famous Pashupatinath Temple in Kathmandu. Rahul had announced at a rally in Ramlila Maidan in Delhi on April 29 that he would be going on pilgrimage to Kailash Mansarovar, because, he said, the thought first occurred to him after he had a 'near-death' experience when his chartered plane plummeted down by 8,000 feet and a big mishap was avoided in a matter of seconds. He was campaigning for the Karnataka assembly elections and was flying from Delhi to Hubli on April 26.
On Friday, the Directorate General of Civil Aviation came out with its inquiry report which stated that the pilot acted in the nick of time and controlled the technical snag Had it been delayed by 20 seconds, the aircraft would have crashed. Rahul and his associates were miraculously saved.
Any person would have been scared in such a critical situation. It was then that Rahul decided to undertake the pilgrimage to Kailash Mansarovar. On Friday, the BJP questioned why the Counsellor of the Chinese embassy sought an entry pass to Delhi airport to "see off" Rahul Gandhi. The party spokesman alleged that there were political connotations to this.
Since this pilgrimage is a matter of personal faith and belief for Rahul Gandhi, it would be better if this remains a personal one, and one should not make it a political issue.
Click Here to Watch Full Video | Get connected on Twitter, Instagram & Facebook