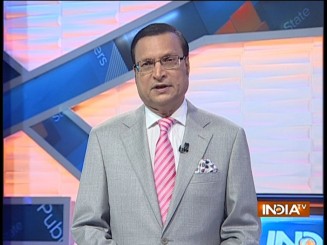 In the past one week, Congress President Rahul Gandhi has become the cynosure of all eyes in the Pakistani media and political establishment. His trenchant criticisms of Prime Minister Narendra Modi like "Chowkidar Chor Hai" and "Commander-in-Thief" over the Rafale deal has warmed the cockles of the hearts of Pakistani politicians and bureaucrats.
This comes at a time when India firmly rejected Pakistan Prime Minister Imran Khan's request for a foreign secretary level meeting in New York in the backdrop of brutal mutilation of the body of a BSF jawan and cold-blooded killings of three special police officers in Kashmir valley.
Former Pakistan Interior Minister Rehman Malik went so far as to tweet a video of Rahul Gandhi's press conference and wrote: "Rahul is your next PM as he is talking sense in his pressers.PM Modi is scared of him."
Pakistan Information and Broadcasting Minister Fawad Chaudhry went to to the extent of saying "Rafale will become Panama for Prime Minister Modi", comparing the Rafale issue with the imprisonment of ex-PM Nawaz Sharif and his daughter and son-in-law over Panama Papers.
Rahul Gandhi should understand one important thing. He has every right to question the government being the leader of the largest opposition party, but it is better that domestic issues are kept within our borders. We should not allow our enemies to take undue advantage of our political quarrels.
I remember, in September 2013, nearly five years ago, the then Pakistan prime minister Nawaz Sharif had remarked that the then Indian PM Dr Manmohan Singh was quarreling like a "dehatan" (an illiterate woman). Narendra Modi was then chief minister of Gujarat. At a rally in Delhi, Modi said, "we can question our PM as much as we want, but Nawaz Sharif should not have the temerity to make fun of our PM in public".It would be better if Rahul Gandhi and other opposition leaders should take a leaf out of Narendra Modi's book.
Click Here to Watch Full Video | Get connected on Twitter, Instagram & Facebook