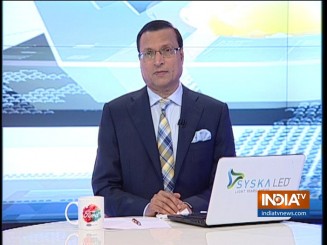 Under growing pressure from international community, Pakistan on Tuesday announced that it has taken Jaish-e-Mohammed chief Masood Azhar's brother and son into 'protective custody' along with 42 others. The neighbouring country also put Jamaat ud Dawa and Falah-e-Insaniyat Foundation, frontal outfits of Lashkar chief Hafiz Saeed on the list of banned terror outfits.
Masood's brother Abdul Rauf Asghar was the man who planned the IC-814 Kandahar hijacking in 1999, and he now runs the terror operations for Jaish. Masood Azhar's son Hamad and brother Rauf figure in the dossier submitted by India after the Pulwama terror attack. However the name of Jaish chief is missing from the list, though there are reports that he may also be arrested any time soon. Pakistan's Home Secretary has added a rider: these terrorists taken into custody could be released if the evidences submitted by India are not found actionable.
Pakistan's actions against homegrown terrorists have been mostly of a cosmetic nature, to say the least. After the 26/11 Mumbai terror attacks, Hafiz Saeed and his colleagues were put under protective custody. Hafiz Saeed challenged the order in court, the government's advocate failed to appear in court and the Lashkar-e-Toiba chief was released.
There are also reports that Pakistan government is planning to induct all home grown terrorists from Jaish and Lashkar into its paramilitary forces. Reports say, the plan was prepared in December last year, but because of acute financial crisis, the plan was then shelved. Prime Minister Imran Khan's government has now decided to induct these terrorists into paramilitary forces, so that they can move around freely in uniform, and Pakistan can save itself from international opprobrium.
Meanwhile, the litany of lies from Pakistan continues. On Tuesday, Pakistan Navy claimed that it forced an Indian submarine from approaching its coast. This was promptly rejected by Indian Navy as baseless. We in India should remain alert about such spurious claims, because the enemy is resorting to lies and calumny to shore up its dwindling prestige.
Click Here to  Watch Full Video | Get connected on Twitter, Instagram & Facebook