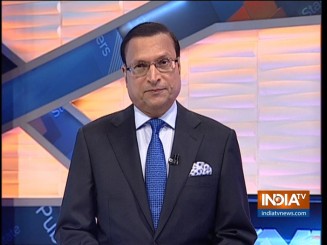 On Tuesday in Gandhinagar, the Congress party launched its election compaign from Prime Minister Narendra Modi's home turf, Gujarat. The new party general secretary Priyanka Gandhi Vadra gave her first election speech which lasted hardly seven minutes. This was in sharp contrast to Rahul Gandhi's speech which lasted for half an hour.
Priyanka's speech was simple and to the point, while Rahul's speech was a rehash of what he had been saying all these years, without any variations. The difference in impact was clear. Priyanka easily connected with the common people. She did not claim that she knew much, but asked people to realize for themselves what is good for them and what is bad.
Without naming Prime Minister Narendra Modi, Priyanka questioned Modi's remark that the country was now in safe hands. Priyanka said, the country's safety lies in awareness among the common people. She refrained from describing anybody as 'chor' (thief), nor did she name Modi or the BJP. But she nevertheless conveyed her message effectively.
Let us hope Rahul will at least learn some aspects of political courtesy and control over his language from her sister.
Click Here to  Watch Full Video | Get connected on Twitter, Instagram & Facebook