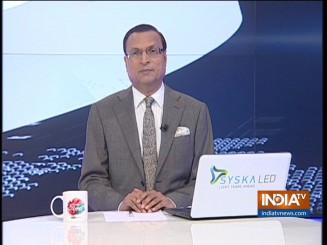 Newly appointed Congress general secretary Priyanka Gandhi Vadra began her political innings on Monday with a debut roadshow in Lucknow, accompanied by her brother and party chief Rahul Gandhi. The same day she opened her first official Twitter account to connect with her followers on social media.
The roadshow did enthuse thousands of party workers in Uttar Pradesh, who appeared jubilant with the entry of Priyanka in active politics. Questions are not being raised about the political benefits that may or may not accrue to the Congress party. There is no doubt that crowds will surge at Priyanka's roadshows and party rallies, but the problem lies in converting this enthusiasm and eagerness into votes because of the simple reason that the Congress party lacks a well-oiled machinery in Uttar Pradesh down to the booth level.
It is because of this realization that party chief Rahul Gandhi said on Monday that he was aiming at a major victory in the UP assembly elections three years from now. As far as electoral losses are concerned, Priyanka's entry may dent the prospects of Samajwadi Party-BSP 'mahagathbandhan'.
There are some leaders in Congress who are saying openly that Priyanka's entry is not to shore up the party prospects in the general elections, but to protect her husband Robert Vadra, who is facing relentless questioning from Enforcement Directorate in Delhi and Jaipur. These leaders say that if Robert Vadra is arrested, Congress party will go to town to allege that PM Narendra Modi has become afraid after Priyanka's entry and that it was a political revenge.
Here we have to note one particular point. The questioning by ED in Jaipur is being made on the orders of Rajasthan High Court, and Priyanka is throwing the political dice through gestures loaded with political meanings.
On the first day when she took over as party general secretary at the AICC office, she first accompanied her husband to the ED office, and then drove to the party office. In Lucknow, on Monday, after completing her roadshow, she left for Jaipur, to be with her mother-in-law and husband, facing questioning by the ED. No doubt, Priyanka will not make any comment in public, but her gestures do convey a message to the people. The message is: now that I have entered politics, my husband is being harassed.