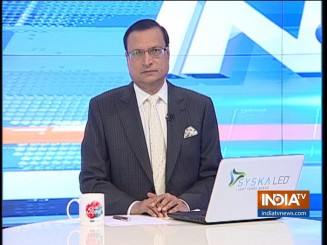 The Enforcement Directorate officials on Wednesday questioned Robert Vadra, husband of Congress general secretary Priyanka Gandhi Vadra in connection with a money laundering case involving a London property purchased from fugitive arms dealer Sanjay Bhandari. The said property at Bryanston Square, London is worth 1.9 million pounds. Vadra has denied any links with the said deal.
There are several cases of economic offence pending against Vadra. One relates to the purchase and sale of land plots in Rajasthan during the tenure of then CM Ashok Gehlot. Vadra has to appear at the ED Jaipur office for questioning too. Similar controversial land deals in Haryana by Vadra's firm have resulted in filing of FIR in which the then CM Bhupinder Singh Hooda has been made accused.
ED officials claim they have solid evidences in the money laundering case relating to the London property. Since the ED appears to have an airtight case, Vadra has taken interim bail and protection from arrest till February 16, and he duly appeared before ED on Wednesday.
Since the cases will have a political fallout on the future of Priyanka Gandhi and party chief Rahul Gandhi, Priyanka accompanied her husband to drop him at the ED office and then proceeded to the AICC office to take over as party general secretary. While doing so, Priyanka said, "He is my husband. He is my family. I support my family. Everyone knows why this is being done."
It is now up to the ED and law courts to decide whether Vadra is guilty or not, but Priyanka is nonchalant. On Wednesday, she discussed with party leaders about the political situation in eastern UP, and plans to visit the region soon.
A survey by India TV-CNX in 43 Lok Sabha constituencies of UP, after Priyana's entry into politics has showed that the Congress party may gain in vote share, but conversely it will result in loss to the SP-BSP Mahagathbandhan and gain to NDA. The jury is still out.
Click Here to  Watch Full Video | Get connected on Twitter, Instagram & Facebook