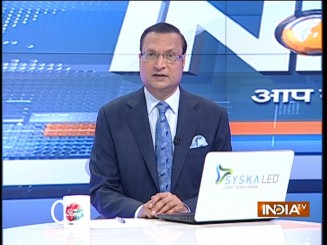 Prime Minister Narendra Modi was in his elements in both Houses of Parliament on Wednesday, and his hard-hitting speeches against the Congress and Nehru-Gandhi dynasty rattled the opposition party. For the first time, the Prime Minister narrated on the floor of Lok Sabha how Congress party denied the prime minister post to Sardar Patel and gave it to Nehru disregarding the wishes of state party chiefs, how Rajiv Gandhi insulted his own party's Dalit chief minister T. Anjaiah publicly in Andhra Pradesh hurting Telugu pride leading to the creation of NTR's Telugu Desam party, how Rahul Gandhi publicly tore up the Cabinet resolution of the then PM Dr Manmohan Singh. He rubbed more salt into the wounds by saying that had Sardar Patel been the PM, the entire J&K would have been part of India. Modi said, the nation is paying the price for what he called the "sins" of Congress.
The Prime Minister replied to most of the queries raised by the Opposition, some old and some new, but the most important fact he disclosed related to the mounting non-performing assets of public sector banks during UPA rule. Modi cited figures to show that while in 2008, NPAs of public sector banks were Rs 18 lakh crore, it went up to a whopping Rs 52 lakh crore by 2014. And yet, Congress president Rahul Gandhi has been alleging that the Modi government was favouring five or six top industrialists. This is a matter to ponder over.
Rahul Gandhi had been questioning why the details of the purchase of 36 Rafale aircrafts from France were being kept secret. The Defence Ministry, on Wednesday, disclosed some of the details, but declined to reveal details of hi-tech equipments and armaments to be fitted on these aircraft, saying it could harm national security. During the UPA government, the then Defence Minister A K Antony had refused to share details of missile deal with Israel citing security concerns.
Modi gave a hard-hitting speech on Wednesday because Rahul Gandhi had been making personal attacks against him of late. Political semantics apart, I would like to point out one thing: it is the time-honored convention of Parliament that whenever the Prime Minister speaks, he is never heckled, but on Wednesday, Congress MPs went on shouting during the entire length of PM's speech, and Rahul Gandhi, who was present in the House, did not try to stop them. This is an insult to democracy and democratic conventions. It amounts to denigration of the Constitutional post of Prime Minister.