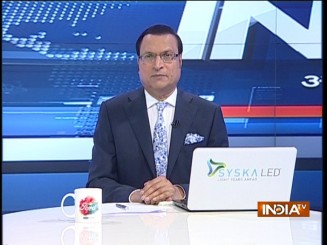 Varanasi, the eternal Indian city, has attracted pilgrims and tourists from across India and other countries of the world for centuries. The city is considered a seat of learning for the ancient Hindu way of life. The Adi Guru Shankaracharya visited Kashi in the 8th century for a rigorous religious debate over Hinduism and philosophy.
However, since independence, this ancient city always remained neglected as far as civic amenities and modern infrastructure were concerned. Things have changed for the better in the last four and a half years, when Prime Minister Narendra Modi nurtured his parliamentary constituency with gusto. Nowhere are the cobwebs of live electric wires in the lanes and bylanes of Kashi. In a concerted action, electric cables were laid across the city, and the cobwebs of electric wires, that presented an ugly face of the city, have vanished. There were perennial problems related to potholed roads and erratic power supply. Most of these problems have been solved on a war footing.
The ghats of Varanasi, on the banks of the holy river Ganga, which used to present an ugly sight, have been cleaned up, and the smiles are back on the faces of the people of Varanasi. Kashi was selected four years ago as the partner city to the ancient Kyoto city of Japan. Kashi may not have become Kyoto, but it can claim to be well on the path towards modernity.
Changing the face of a holy city is not easy. Faith and religion come in the way, and there are obstacles at almost every point. Yet, the march towards progress goes on. On Monday, the Prime Minister dedicated a four-lane highway to Babatpur airport, and inaugurated a multi-modal terminal, which received a container ship from Haldia, West Bengal. This container ship was the first to arrive via Ganga river from Bengal to Varanasi.
The holy river Ganga is being cleaned up on a war footing, and flyovers and highways are being built. It is not easy to preserve the ancient heritage of Kashi, and yet march towards modernity and progress. What matters is: if intentions are clear, and one has a strong will, the picture can change. The only question that remains in the mind of the people is: if so much could have happened in four years, then why nothing much was done in the last 50 years?
Click Here to Watch Full Video | Get connected on Twitter, Instagram & Facebook