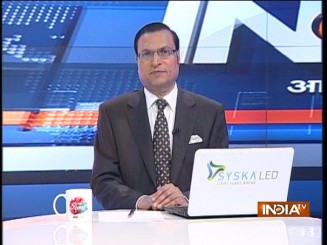 Prices of petrol and diesel have spiralled for the tenth day in a row on Tuesday because of constant rise in international crude prices. The common man has been badly affected by rising fuel prices, and in an election year, such a situation could cause worries for the ruling party.
India is dependent on oil producing countries for its fuel requirements. Crude production in Iran has decreased sharply due to sanctions imposed by the US.
India and China import almost 18 lakh barrels per day from Iran, and with reduced production, prices of international crude has shot up to 85 US dollars per barrel. It has been reported that Iran's oil production may decline to 10 lakh barrels per day by November this year, when the US sanctions will fully be in place. This will further lead to huge rise in crude prices.
It is also true that in recent years the central excise duty on petrol has increased by about 105 per cent to Rs 19.48 paise per litre, and the hike in diesel price has been nearly 331 per cent. Many state governments levy ad valorem tax in order to garner more revenue.
Last year, the Centre made a modest reduction in taxes on fuel and five state governments promptly followed the lead, in order to give relief to the common man. Now that the economy has registered an 8.2 per cent growth in GDP, the Centre can afford to reduce fuel taxes and persuade BJP-ruled states to follow the same path. This can give great relief to the common man, and can also fuel economic growth. This is a short-term measure, but the permanent solution to this is to bring all petroleum products under the purview of Goods and Services Tax (GST). This will bring uniformity in fuel prices across the country, and the Centre can then persuade the states in the GST Council to reduce the tax rate.
Click Here to Watch Full Video | Get connected on Twitter, Instagram & Facebook