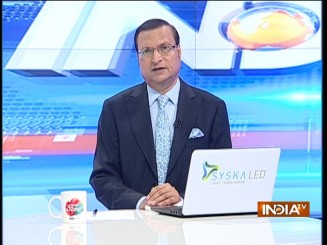 Prime Minister Narendra Modi and all BJP MPs are observing a day's fast today to protest the complete washout of the recent Parliament session. A handful of MPs stalled proceedings daily and did not allow any debate or legislative proceedings to take place during the budget session, thus paralyzing the parliament of the world's most populous democracy.
The budget session was adjourned sine die on April 6, and the ruling party had announced the same day that its MPs would sit on a day's fast on April 12. The washout of parliament session amounts to sheer wastage of public money, apart from weakening the very fundamentals of our democracy.
But I do not think sitting on a day's fast will have any impact on those MPs who stalled parliament proceedings. When we see the proceedings of the parliaments of the world's powerful democracies in action, we naturally feel sad that our parliament never witnesses such lively debates. Parliament is constituted to ensure that the people's representative could convey the wishes, aspirations and grievances of their electorates, and to watch people of different ideologies and persuasions engage in lively debates on issues of national importance. Parliament is not supposed to be a theatre for pandemoniums, and when such pandemoniums occur on a daily basis, our democracy is weakened considerably. If the parliament of the world's most populous democracy is paralyzed, then there is very little space for a democracy to prosper.
Click Here to Watch Video | Get connected on Twitter & Facebook