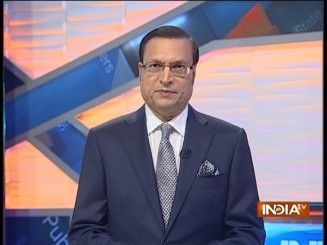 Pakistan Foreign Minister Shah Mahmood Qureshi has boasted that Prime Minister Imran Khan, a renowed bowler during his cricketing days, has succeeded in throwing a 'googly' at India by deciding to start work on Kartarpur Sahib corridor. Qureshi said, India had been avoiding bilateral meetings with his country, but on the Kartarpur Sahib corridor issue, India had to send two of its ministers to the event.
Clearly, Pakistan is admitting indirectly that it had been using Punjab minister Navjot Singh Sidhu to project its country in good light on the world stage. Sidhu, who praised Prime Minister Imran Khan to the skies at the Kartarpur Sahib event, has stirred another controversy on his return by saying that Congress President Rahul Gandhi and "20 other Congress leaders" asked him to go to Pakistan. "The central leadership of my party asked me to go. Rahul Ji is my captain."
Sidhu, on realizing the controversy that he had stoked, later retracted his comment and tweeted to say that "Rahul Ji never asked me to go to Pakistan. The whole world knows that I went to Pakistan on Prime Minister Imran Khan's personal invite."
Sidhu's actions and statements have caused lot of embarrassment to the Congress party leadership, and it is time that the party reins its voluble ex-cricketer.
Click Here to Watch Full Video | Get connected on Twitter, Instagram & Facebook