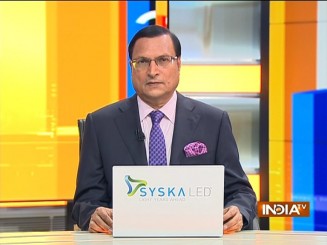 Finally, the courtroom drama ended in Islamabad High Court late on Friday night, when former Prime Minister Imran Khan left the court premises on his way to his home in Lahore. Thousands of jubilant party workers accompanied Imran Khan, as his cavalcade crossed the toll plaza on the Islamabad-Lahore highway. Hours before he was set free, Imran Khan, in a video message, alleged that the Islamabad IG Police Akbar Nasir tried to prevent him from leaving the court premises, but later relented when the former PM threatened to stage protest. Four different benches of Islamabad High Court granted him bail on over a dozen petitions barring police from arresting him. Prime Minister Shahbaz Sharif is frustrated over courts granting bail to Imran Khan. The judiciary in Pakistan has poured cold water over Shahbaz Sharif's plan. The Prime Minister had planned to embroil Imran Khan in such a large number of cases that his lawyers could find it difficult to secure bail for him. The plan was also to disqualify Imran Khan from contesting elections, but the judiciary has made Imran Khan a hero. It is now clear that the judiciary will not allow Imran Khan to be arrested, while the establishment will try its level best to ensure that Imran Khan does not come out. Pakistan Interior Minister Rana Sanaullah and other ministers alleged that Imran's party had trained nearly 200 workers on how to carry out violence and arson, and even trained them to make explosives. Homes of army officers were set on fire. The ministers said they would try to keep Imran behind bars at all costs. At the same time, those in the PPP-PML government are angry and surprised that the Supreme Court not only gave Imran Khan protection, but also gave him respect, when the Chief Justice told the former PM "Happy to see you" inside court. Shahbaz Sharif's ministers still challenge how long the judiciary will help Imran Khan from staying away from jail. The ruling coalition PDM (Pakistan Democratic Movement) has declared that its supporters will stage protest against judges outside Supreme Court from Monday onwards. I feel, this will indirectly help Imran Khan. One point to note is that, both the Chief Justice Umar Ata Bandial and President of Pakistan Arif Alvi support Imran Khan and both want early general elections. The ruling coalition government wants to delay elections. President Arif Alvi's tenure ends on September 9, while Chief Justice Bandial will retire on September 16. It appears Shahbaz Sharif will try to make Imran Khan make rounds of courts and jail till them. After mid-September, when Pakistan will get a new President and a new Chief Justice, measures will be taken to debar Imran Khan and his party from contesting elections. Elections will be held only in such a situation. Imran Khan understands the strategy of the Sharif government. He will try his best to create conditions in Pakistan, so that the common people become angry and force the government to conduct early elections. This, in essence, is the political game that is being played out in Pakistan.
SAMEER WANKHEDE EXPOSED IN ARYAN KHAN CASE
Central Bureau of Investigation on Friday filed FIR against five persons including former zonal director Sameer Wankhede of Narcotics Control Bureau, after conducting raids at 29 places in Mumbai, Delhi, Kanpur and Ranchi. Wankhede is an officer of Indian Revenue Service. He had arrested Aryan Khan, son of superstar Shahrukh Khan, in a drugs seizure case two years ago during a raid on a cruise in Mumbai. At that time, several allegations were made against Wankhede, and he was removed from NCB. Evidences have been found how Wankhede had filed a fake drugs case against Shahrukh Khan's son, and he had demanded Rs 25 crore bribe for releasing Aryan Khan. The FIR says, Rs 25 lakh cash was paid as advance to Wankhede. Aryan Khan was released from jail after 22 days, and later the NCB gave a clean chit to him. The vigilance team of NCB probed the matter and sent a detailed report to NCB chief and Home Ministry, after which CBI filed a corruption case. Wankhede is presently posed in Taxpayers Services department in Chennai. It is strange that those who were describing Sameer Wankhede as a most honest officer and a hero, are now silent. The facts are clear. Sameer Wankhede prepared a false case against Aryan Khan, and the latter had to spend 22 days in jail. At that time, I had clearly said that Wankhede has made a false case, since no drugs were found in possession of Aryan, but our system is such that he was also sent to jail. And look at the figure of Rs 25 crore, that was demanded as bribe from him. It crossed all limits of corruption, blackmail and greed. Nobody can return those 22 horrible days to Aryan Khan, but people will now have more faith in Almighty. Those who commit atrocities on innocent people, get their punishment in due time. CBI case against Sameer Wankhede is one such example.
THE KERALA STORY: WHY BANNING IT WILL NOT WORK
Uttar Pradesh chief minister Yogi Adityanath, along with his ministers and state BJP chief Bhupendra Chaudhary, watched a special screening of the movie 'The Kerala Story' in Lucknow on Friday. The Chief Minister praised the movie and said it exposes the conspiracy that is going on in the name of religious conversion. The movie has been declared tax-free in UP. On Friday, the Supreme Court asked West Bengal's Mamata Banerjee government why it banned the movie when it was running in theatres in other parts of the country. The bench of Chief Justice D Y Chandrachud and Justice P S Narasimha said, "West Bengal is no different from any other part of the country. If the public feels, it's not worth watching, they will not watch it." I agree with what the Supreme Court said. 'The Kerala Story' is a film. Instead of using it as political fodder, it should be taken as a creative work of art. Those who do not like it, may not watch it. The arguments given by Tamil Nadu and West Bengal governments citing law and order issue, are not tenable. If we take such arguments as justified, any state government can ban screening of any film citing intelligence inputs. In this digital age, anybody can watch movies sitting at home. Banning films is not the solution.