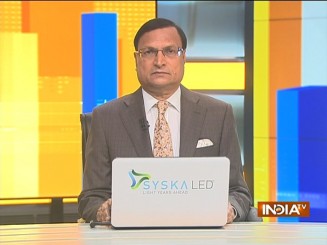 A special corps commanders' conference presided over by Army Chief Gen. Asim Munir on Monday night decided that those involved in attacks on army installations on May 9 will now be tried under Army Act and Official Secrets Act. The commanders said, the army was aware about planners, instigators, abettors and perpetrators of the attacks. Hours before, the judiciary in Pakistan was openly insulted and condemned by leaders belonging to the ruling PDM (Pakistan Democracy Movement) coalition on Monday in the presence of thousands of workers belonging to 13 parties. Huge containers were brought outside the Supreme Court, from which leaders, including Nawaz Sharif's daughter Maryam Sharif and Jamiat leader Maulana Fazlur Rahman, demanded the resignation of Chief Justice Umar Ata Bandial. The leaders challenged the Chief Justice to resign and contest elections. Inside the National Assembly, one member demanded that former PM Imran Khan be hanged in public for the violence that took place on May 9. On the other hand, Imran Khan alleged that a conspiracy is afoot to imprison his wife Bushra Bibi and impose ban on his party, Tehreek-i-Insaaf. Lahore High Court granted protective bail to Bushra Bibi till May 23, while the High Court has reserved order on Imran's bail plea. Imran Khan alleged that whatever that is happening in Pakistan has been scripted by former PM Nawaz Sharif, sitting in London. He said, the army was preparing to imprison him for at least ten years and debar him from contesting elections. The army and the government are veering towards a collision course against the judiciary and Imran Khan's party. It seems, not a single institution in Pakistan today is commanding respect from the people. The parliament, the government, the army and now, the Supreme Court, are being insulted, one by one. The abuses hurled against judges outside Supreme Court are really worrying. The happenings in Pakistan are not new. In 1997, when Supreme Court gave its verdict against Nawaz Sharif, Sajjad Ali Shah was the Chief Justice. At that time, Nawaz Sharif's supporters stormed the Supreme Court and reached the chambers of judges. They even threatened to killed the judges if the verdict was not overturned. Chief Justice Sajjad Ali Shah locked himself up inside his chamber and sent out distress calls, seeking support from the army. The judges were escorted out with the help of army. At that time, Maulana Fazlur Rahman had condemned the attack on Supreme Court judges, but on Monday, it was the same Maulana, who stood atop a container with other PML(N) leaders, and roundly condemned the judges. That is why I say, whatever is happening in Pakistan is nothing new. Such incidents have happened in the past. Only the players have changed, the acts remain the same.
SUSPENSE OVER CM IN KARNATAKA
The suspense continues over who will become the next chief minister of Karnataka, with both former CM Siddaramaiah and state Congress chief D K Shivkumar, unwilling to budge from their stands. The three central observers who met all the Congress legislators, have given their report to party president Mallikarjun Kharge. Both D K Shivkumar and Siddaramaiah are now in Delhi for consultations with the party leadership. Rahul Gandhi reached Kharge's residence and held consultations. There are several compulsions before the party high command. Siddaramaiah is an old, experienced leader and most of the legislators are supporting him. The leadership cannot take the risk of making him unhappy. D K Shivkumar's argument is right when he says it was he, who, at the instance of Sonia Gandhi, toiled hard when the party was in deep crisis, and brought the party back to power. D K Shivkumar is feeling the absence of Late Ahmed Patel, who used to respect him. It was Shivkumar who financed Ahmed Patel's election to Rajya Sabha, and subsequently, there were raids against him, his relatives and business partners. Shivkumar feels, he suffered extreme humiliation, spent time in jail, and later rebuilt the party in Karnataka. He considers himself the best candidate for chiefministership. He feels it was he who delivered Karnataka to Sonia Gandhi, and now it was Sonia Gandhi's turn to deliver the CM post to him. The Congress wants a middle path without hurting either of the two. An offer was made to make Siddaramaiah CM for the first two years and then install Shivkumar as CM for the remaining three years, but the latter is unwilling to accept this. Shivkumar has already witnessed what happened in Rajasthan and Chhattisgarh. He says, let the high command decide, he would speak when the time comes. Shivkumar's silence is worrying the party leadership. The endgame is clear: Shivkumar does not want to become another Sachin Pilot.
SACHIN PILOT'S ULIMATUM TO CONGRESS
Rajasthan is witnessing a strange spectacle of a senior Congress leader Sachin Pilot taking out a 'padayatra' against his own government. On Monday, the last day of his 'padayatra', Pilot gave an ultimatum to the government to accept his demands by May 30, otherwise he would discard the Gandhian path and start agitation. His demands: Set up a commission to probe charges of corruption against former CM Vasundhara Raje, reconstitute Rajasthan Service Selection Commission, whose question paper was leaked recently, and compensation be paid to candidates who faced loss. While Pilot levelled corruption charges against the former BJP CM, his supporters levelled corruption charges against Chief Minister Ashok Gehlot and his ministers. One minister Rajendra Singh Gudha alleged that corruption has crossed all limits during the Congress regime. He claimed, he had evidence to prove Gehlot had paid Rs 20 crore each to BJP MLAs to save his government. The question is: Rajendra Singh Gudha is a senior minister and he is levelling corruption charges. Then why is the charge not been probed? Why is Gudha not giving evidence to investigation agencies? Why is he not resigning? The fact is: most of the allegations are political in nature and are meant to 'weaken' Chief Minister Ashok Gehlot. It appears to be part of a strategy to corner Gehlot before elections take place this year-end. Sachin Pilot wants, he should be projected as CM candidate in the elections, but Gehlot has convinced the party high command that Pilot is playing into the hands of BJP. Pilot may not find his hopes fulfilled. Then, what will happen to Pilot? It seems, once the Karnataka CM selection is over, Congress president Mallikarjun Kharge will take a decision about Pilot. All indicators point to the possibility of the party taking action against Pilot, who may then form a new party to contest elections. Congress is embroiled in infightings, while the BJP has started preparing for the assembly polls in Rajasthan, Madhya Pradesh, Chhattisgarh and Telangana.